30 Wedding Photography Tips for Beginners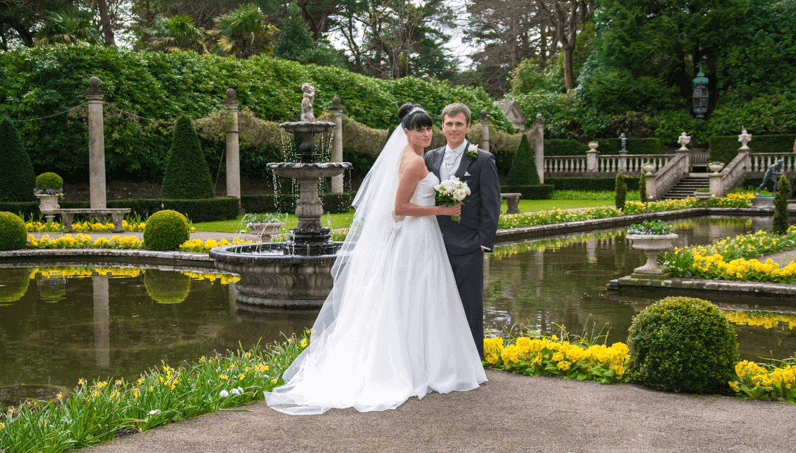 So, you're the lucky photographer looking at online wedding photography courses for some inspiration, congratulations to you on getting the important job of shooting someone's special wedding day! So, while the couple is busy planning the event, what do you need to do to prep for the big day?
Check out our 25 wedding photography tips for beginners, and let us know which are your favorites!
Wedding Preparation Tips for Beginner Photographers
1- Get to Know the Players
What is the couple's personality? What's the theme or vibe of the big day? Who are the key players in the family? Are there relationship issues you need to be aware of (for example, divorced parents of the bride or groom can create a lot of stress on the big day)?
2- Set Expectations for Style
What is the couple looking for from their wedding photography? Do they want images that are serious? Glamorous? Funny? Sentimental? Journalistic? Artistic? Formal? Casual? A combination of all of the above expectations will help you make smart choices about lenses, Lighting, camera settings, and other relevant factors.
No matter how many pictures you may take, if your ideas are not aligned with the couples' expectation, they will get dissatisfied, so it's better to take their opinions regarding the photography and make sure you come up to their expectations.
3- Set Expectations for Photo Quantity
Does the couple want photos of every special getting-ready moment? A single photographer alone won't have time to get ready with the girls, get ready with the guys, do posed portraiture, and prep equipment to get the perfect shots during the ceremony. And that's just leading up to the wedding.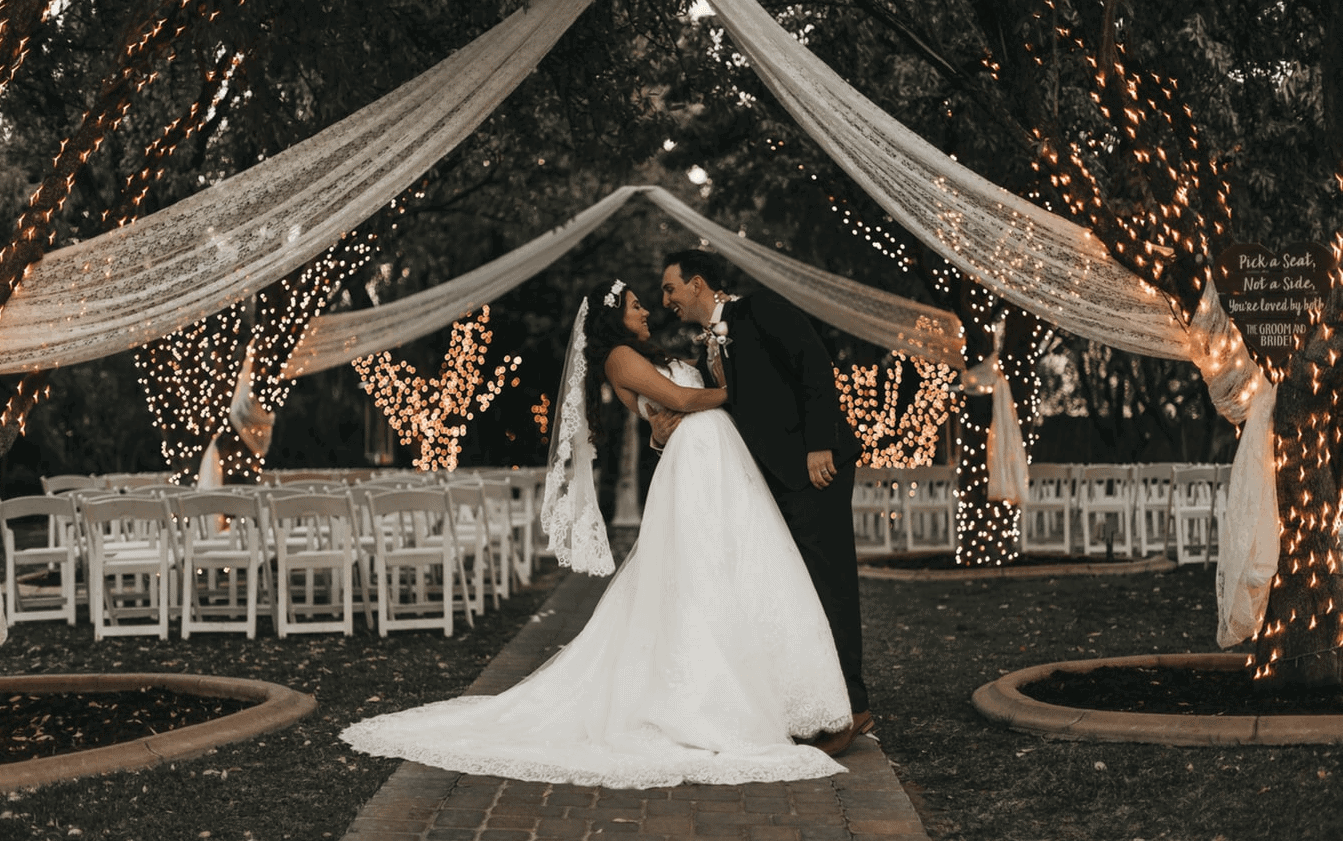 4- Get (or Build) a Clear Shot List
Once you've set expectations, it's time to make a list to ensure you get all the shots you need and remember any interesting ideas you want to shoot. Differentiate between needs and wants so you can prioritize the day.
5- Plan Your Schedule (and Expect the Plan to Change)
With your shot list in hand, it's time to organize the day so you can be where you need to be, when you need to be there. On time is late, so leave buffers in your schedule to go from place to place and check or reset equipment.
6- Pair Up with a Family Member or Friend of the Couple
To expedite group photos, it's recommended the couple pair you up with a bridal party member or a close friend or family member who knows all of the players and can wrangle them accordingly. That way, you can focus on photography.
7- Consider Using Two Cameras
If you anticipate changing settings or lenses frequently, you may want to borrow or buy a second camera body. Wearing or carrying two cameras can be awkward, so you may also want to invest in quick release clips to attach cameras to your belt or backpack.
8- Scout the Location(s) at the Right Times of Day
This is especially important for beginners. Visit the locations you'll be shooting at the time of day you'll be shooting there and test your settings. Jot down what settings you used most successfully so you can refer back to them and get set up faster on the day.
Location plays a big role in photography. Being a photographer, you need to make sure where the wedding will take place. Visit the location and analyze the best spots for photoshoot. This will be extremely helping for you, as you can rough out many ideas about the photoshoots. Moreover, you can also run some test shots to make sure how the actual photographs can be improved.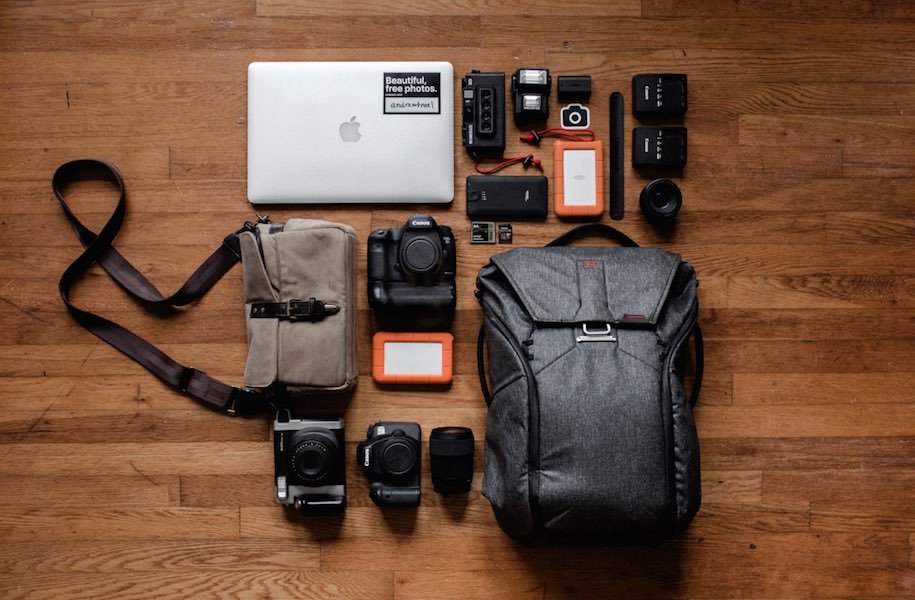 The Day (or Night) Before
9- Test Everything
Trust, but verify that all of your equipment is present and in full working order. You don't want to find out that a part of your tripod got left behind or that a memory card is faulty.
10- Charge Your Batteries
Check and charge any batteries — and then pack spares. Also pack your chargers in case you need to recharge midday.
11- Check Your Memory Cards
Ensure all memory cards are blank. Reformat, if needed. Pack more than you think you need.
12- Print Subject Cards (if Using)
If your shot list is overwhelming or you don't know the people attending the wedding very well, you might benefit from making cards that list the subject(s) of your shots. These can just be printed in large, bold font on letter sized paper and be shot immediately before the photos on the shot list. That way, when you're editing photos, you'll see the subject card and know what you're about to edit. An on-the-fly alternative is to use a small dry erase board.
13- Pre-Pack Your Gear
After testing, charging, and checking, it's time to lay everything out and pack it up. Don't wait until the morning when you might already be feeling rushed.
14- Do a Test Run (at Home) to Check Your Packing List
Once you've packed (or as you're packing), think through the entire day and do a dry run. Ensure you have all of the equipment you'll need and that it will be handy when you need it.
You should also create a preparation list that includes the cameras, battery charging, blank memory cards, and all the other important items.
On the Wedding Day
15- Turn Off Your Camera's Sounds
Don't interrupt a tender moment or spoil a great candid with camera sounds!
16- Shoot in RAW Format
RAW may take more memory and processing time, but for big moments, you'll want the power to color correct and edit. RAW format is by far the best way to shoot.
17- Wear Comfortable, Functional, Professional Clothing
You don't have to look like a guest, but you shouldn't look sloppy. You can (and should) wear comfortable clothes and shoes that allow you to move safely and quietly. Clothing should also allow you to crouch, bend, and move without restriction.
18- Eat Quick Bites Whenever You Can
Don't expect to sit down for long formal meals today. Bring a few snacks and eat quick bites when you can.
19- Stay Hydrated
It's easy to forget to drink water when your hands are busy with a camera all day, but you'll feel (and work) better if you stay hydrated. We recommend packing a reusable water bottle that is sturdy and easy to transport.
20- Capture Small Details
A wedding photoshoot may include formal pictures and group photos, but it must also include some more detailed pictures. You need to take iconic pictures of basic details like the wedding ring, the hall's entrance, the stage, the arrangement of tables etc. Include pictures of flowers, decorations, and all the beautiful things that can make your photography more unique.
These little details are the ones that nobody really notices, but when you take pictures of them in a unique way, people can have another perspective about the wedding ceremony.
21- Add Another Photographer for Coverage
If you are shooting a wedding that includes a large family or that includes a significant number of people, you should definitely hire another photographer. Not only will it reduce the work coverage pressure on you, but also will it result in more pictures in lesser time. Also, make sure that the other photographer is well-trained and he has some professional experience.
22- Add Abstract Images
Every photographer can take formal group photos and beautiful photos of the couple. But if you want your photography to stand out, make use of unique ideas in your mind. Change your perspective by adding something extra to the pictures.
This can be done by taking shots from down low, up high, and wide angles, making the image beautiful and unique. Moreover, you can also add more artistic ideas through Photoshop and other photo editing tools later that can add in to the beauty of your pictures. Lastly, you can also add some candid photos that will add more beauty to the photography session.
23- Present Different Posing Ideas
Being a photographer, you should have some posing ideas in mind. You don't want a set of photos with the same boring style. Add more to your pictures by adding some romantic poses for the couple, along with some fun poses for friends and family.
Also, you can come up with some emotional poses that can make the beautiful wedding memories last. Present your posing ideas to the couple and others and make sure the pictures are taken with the perfect background.
24. Expect the Unexpected
Prepare yourself for the unexpected. Make sure that if anything goes wrong, you have an alternative to it. These moments might cause panic in the family and especially you as a photographer, but you need to remember these situations to add in to the memories.
To sum it all up, enjoy doing the photoshoot and make sure you do your best. With proper efforts and adequate investment of time and money, you can make your wedding photography unique.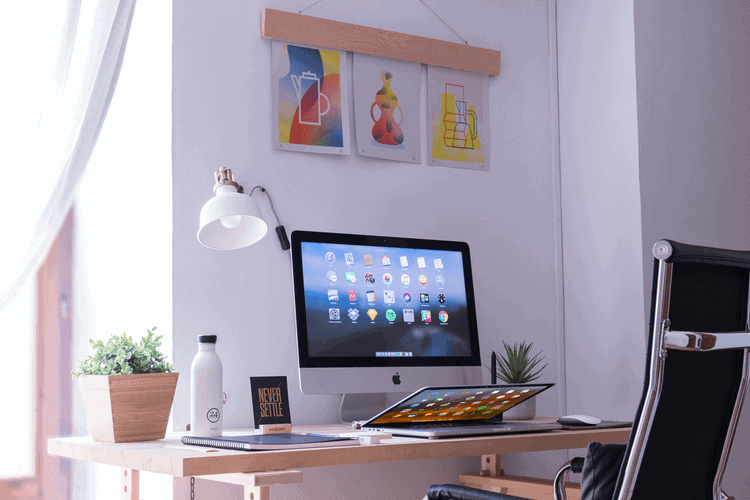 Editing, Delivery & Follow-Up
25- Color Correct all of Your Images
Even with the perfect settings, images won't always be picture perfect right out of the gate. Working in batches by location, lighting, etc, you can often batch color correct your images to save time and drastically improve image quality.
26- Add Metadata & Name Files Appropriately
Help the happy couple navigate their images — and help yourself find what you need when they ask for something special. If you were organized with your shot cards or shot list, it should be relatively easy to add metadata tags like location (e.g. church, hotel, dressing room), part of the event (e.g. ceremony, reception, departures), and so on. File names and/or folders can also be extremely helpful for organizing files.
27- Pull Selects
If you shot on burst or continuous mode, or took a lot of posed photos, you'll want to pick the top 2 or 3 of each item on your shot list for the couple to focus on.
28- Stay in Touch with the Couple
Editing photos can take a long time, so make sure the couple knows you're working on their images and you didn't fall into a black hole!
29- Share Sneak Peeks
A great way to stay in touch and promote your work is to share sneak peeks of your favorite images from the day. With the couple's permission, you can also share them on social media from your website or social account and tag the couple.
30- Deliver All Files on Physical Media
When all the work is done, and the images are complete, be sure to deliver all of the final files with physical media for the couple to keep long term. Many pro photographers offer long-term cloud and physical storage of images. If you're not doing that, you may also want to give the couple the RAW files you shot.
If you may like to learn more wedding photography tips, here are some of our favorite and highly recommended classes: