Photography Masterclass – Complete Guide to Photography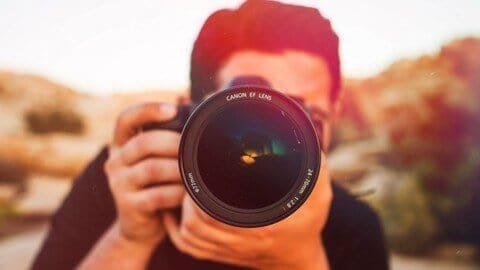 Photography Masterclass

If you're looking for a comprehensive soup-to-nuts online video photography course that you can take on-demand, you can't go wrong with the Photography Masterclass Your Complete Guide to Photography from Phil Ebiner, Sam Shimizu-Jones. This online video photography course is for DSLR users of all skill levels. The course also includes instruction on smartphone and mirrorless cameras. The course includes 258 individual lectures and 15+ hours of instruction. There are live demonstrations and detailed instructions for Canon, Nikon, Sony and Olympus brand cameras.
Photography Masterclass Course Topics
Aperture, shutter speed, ISO, Getting the Right Exposure, camera light meter, Spot metering, Center-Weighted metering, Matrix metering, Histograms, sensors, white balance, RAW, JPEG, depth of field, auto-focus, low light photography, composition, rule of thirds, wide-angle lenses, zoom lenses, panoramic photography, colors, black and white, composition, street photography, selling your photographs, shooting portraits, long exposure photography, photo editing, making money with photography, image stabilization, and more.
Course Details
Course: Photography Masterclass: Your Complete Guide to Photography
Instructors: Phil Ebiner, Sam Shimizu-Jones
Lectures: 258
Video: 13.5 hours
Skill Level: All Levels
Languages: English, closed captions
Students: 110,000+
Supplemental Resources
Full lifetime access on Udemy
Courses Accessible on Mobile and TV
Photography Assignments
Certificate of Completion