PhotographyCourse.net partnered with some of the great photography learning platforms to bring you an extensive selection of premium classes from Udemy, Skillshare, CreativeLive, Craftsy, Coursera, KelbyOne, and SLR Lounge.
Most of these learning platforms offer apps on the App Store and Google Play. There are some live classes that enable students to interact directly with the instructor. These classes are self-produced by the instructors and range from 1 to 7 hours. Course production values vary, but overall these are well worth the money. The classes on Udemy, CreativeLive, Craftsy, and KelbyOne are very professionally produced.

Classes available on
Udemy
are the great value for the money primarily because they are created by the actual instructors. Udemy offers the largest selection of photography education geared towards beginners to intermediate photographers.  Udemy has something for everyone, from beginner photography to advanced Photoshop.

Skillshare has the largest selection of classes of any platform we have seen so far. There are over 1,000 photography related classes alone on topics such as Digital Photography, Photo Editing, Portrait Photography, Adobe Photoshop, Adobe Lightroom, Photo Retouching, and more. 
View Classes

We like to think of
KelbyOne
as the Ivy League of photography educators. When you take a class from KelbyOne, it's like going to Harvard, Yale, Brown, or Stanford. Their classes are top-notch and geared towards serious amateur to advanced photographers. KelbyOne is a membership service and you cannot buy individual classes.
View Classes

CreativeLive
is a major player in the field of photography learning. Their classes are sold individually and they are the only web based training site to offer free live photography workshops.
View Classes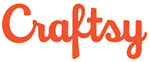 Craftsy
started off as a training platform offering interactive arts and crafts video tutorials. Craftsy has a nice selection of beginner to intermediate level classes with lifetime access to video classes. Download the Craftsy app so you can download the classes and then watch them later (even if you don't have internet service).
View Classes

Elevate your photography and business skills with
SLR Lounge Premium
, an all access pass to every SLR Lounge Workshop created till date.  Learn from their full training systems including the Flash Photography Training System, Wedding Photography Training System, or the Photography Training System. You can also expand your skill set and business with niche topics like maternity and newborn photography. Learn from their over 10+ years of real world success and adopt their workflows.
View Classes

Coursera
is one of the largest web based course education sites, with an enrollment of more than one million students! Launched by two Stanford professors in 2012, Coursera offers a diverse catalog of courses including photography. Choose from hundreds of trustworthy courses taught by renown universities and industry leaders.