How to Take Pictures of Pregnant Women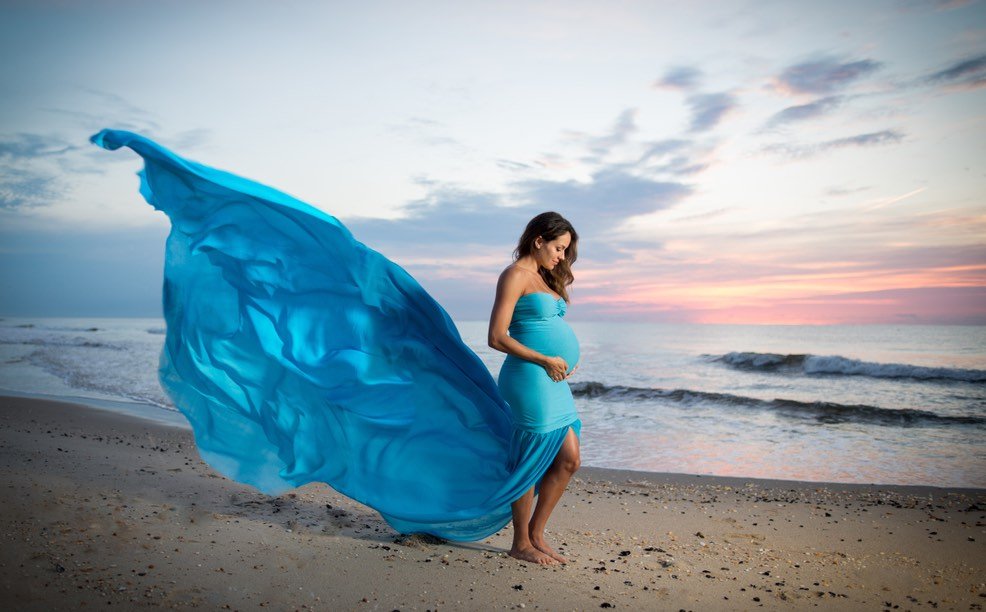 Expectant Mother Photography
The natural beauty that shows when a woman is expecting is such a wonderful thing, but how you capture it may not be.
So how do you catch that beauty without making a woman seem fat, or showing more skin then she wants?
Pregnancy is a time when most women do not feel as beautiful as they are. So what better way to make a woman feel beautiful than by capturing it in a photograph.
Respect
I think the first thing a woman needs to know is that you respect her. Make sure you are careful how you talk about her belly and look for opportunities to compliment her.
Comfort
Make her feel comfortable. Pregnancy is not always, if ever, very comfortable. Make sure you have a good solid chair for her to sit down so she doesn't become overly tired. Pillows are also good to have around so that when they sit they still have whatever back support is needed. This is a special time for her and her husband as they prepare to bring a child into this world. Talk about the future baby and their plans for it. Capture the looks in her eyes and the love they have for the baby on the way.
Poses
Look for ways to flatter the body. Just like when photographing anyone else, shoot from eye level or above. Try some full body shots. Try some close up shots. One pose that is flattering for most pregnant women is to have them standing turned sideways with their back leg forward just a bit. This allows the curve of the belly and the natural curves of the woman to be shown off. Get poses with the husband and don't be afraid to let him be the focal point with the woman in the background.
Capture pictures of the mom looking at her belly and then the dad looking at the belly. Bring kids or dogs into the picture as well and get pictures of the family or the kids interacting with the belly. One arm on top and the other on the bottom is a good pose as it accentuates the belly. Get pictures of hands on the belly, just the mom's, just the dad's, and all family members. You can even have the parents hands from a heart on mom's belly.
Have Fun
Use props, different locations, and just let your subjects have fun. Props such as a pink or blue ribbon tied around the belly, blocks spelling the babies name, or little shoes sitting on the belly are fun. Try places that the family will enjoy such as out in nature or fun places to relax. Sometimes it is fun to do pictures of the Mom's belly as it grows, look for creative ways to do this. Help your subject have fun, learn their story, capture their smiles.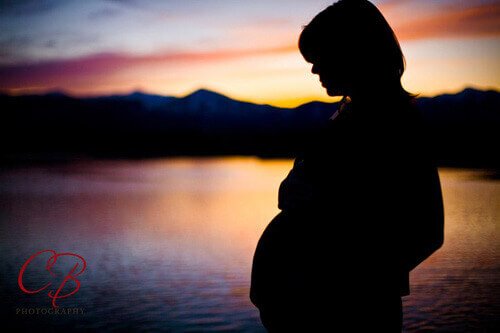 Helpful Maternity Photography Tips
You will have to take my word for it when I say I was not the cute, tiny, pregnant person that I always dreamed I would be. In fact, I was quite the opposite. I had an affinity for vegetables, that is, the battered and deep fried vegetables. My neighbours constantly egged on my incessant need for chocolate pie, only in hopes to eat the leftovers, if there were any.
As a result, when the time to do maternity photos came, I took one look in the mirror, and decided I looked much too similar to my beloved Papa, and his ample beer belly, and I backed out.
Six years later I don't really know or accurately recall what I looked like when I was pregnant. All I have to prove that I did in fact procreate, aside from the child herself, are my tent-sized sweat pants, with the super-stretch waistband.
While this is not the case for every woman, there are surely many of us who are moody, irrational, gigantic and otherwise unapproachable. Here are a few maternity photography tips to capture both the craziness of pregnancy and the miracle it is to create another human being.
1. Encourage the mother to do what makes her feel beautiful
Whether she has her hair or makeup done, or buys a new outfit, women in general, especially pregnant women, will feel more comfortable and confident with a little extra sparkle on the day of the photos.
2. Be strategic and aware
Be aware of flattering and unflattering positions that accentuate certain body features. Avoid angles that define areas women may be sensitive about. When I was pregnant, my face was particularly pudgy. I looked as if I had been stuffed inside a fat suit, and it bothered me; I didn't want to look that way.
As a suggestion, if I were to pick a pose for myself at a maternity session, I would try to shoot down on myself, and have myself look up towards the camera. I would be aware of the camera angle, if I was shooting straight on, and have myself look down gracefully to admire my bulging belly.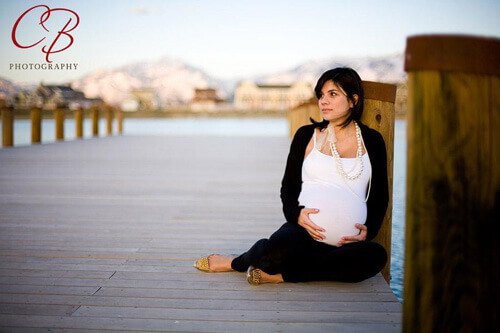 3. Be encouraging
Talk to your client, and let her when she looks particularly beautiful. Show her the photo, if you have a great one, and help her to know she is gorgeous. The more confident you help her feel, the more the confidence will come through the lens, and the more she will love her photos.
4. Shoot small details
Get in tight on the belly. Shoot the adorable little baby items that have been lovingly arranged in the nursery. Pay attention to the things that your client has paid attention to. These seemingly little things are so precious and so nice to have memories of.
So, there you have it, I hope this helps. I try to treat a maternity shoot with all the empathy I possibly can and help the momma to be feel, even for a short while, like she is absolutely stunning. Good luck and happy shooting!
Photographer Ana Brandt Demonstrates How to Take Gorgeous Maternity Portraits