11 Creative Christmas Photo Ideas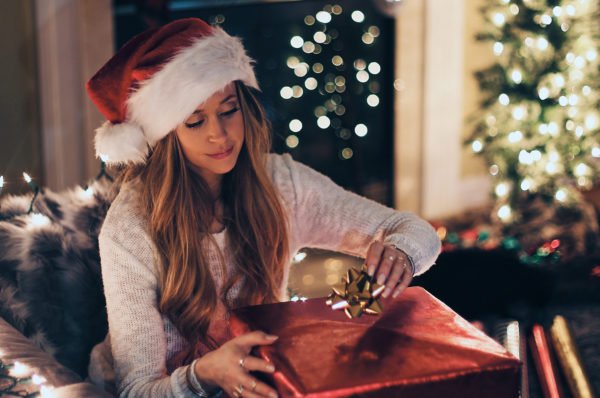 Christmas Photo Ideas to Make Your Holidays More Festive
Christmas is right around the corner, which means it's time for festive Christmas photoshoots. If you're reading this article, you probably love this time of year and want to take the best photos possible.
Regardless of what genre you specialize in, you can add a Christmas atmosphere to your photographs and make them look extra special. If you're not sure where to start, we're here to help with our unique Christmas photo ideas.
1. Take Candid Family Photos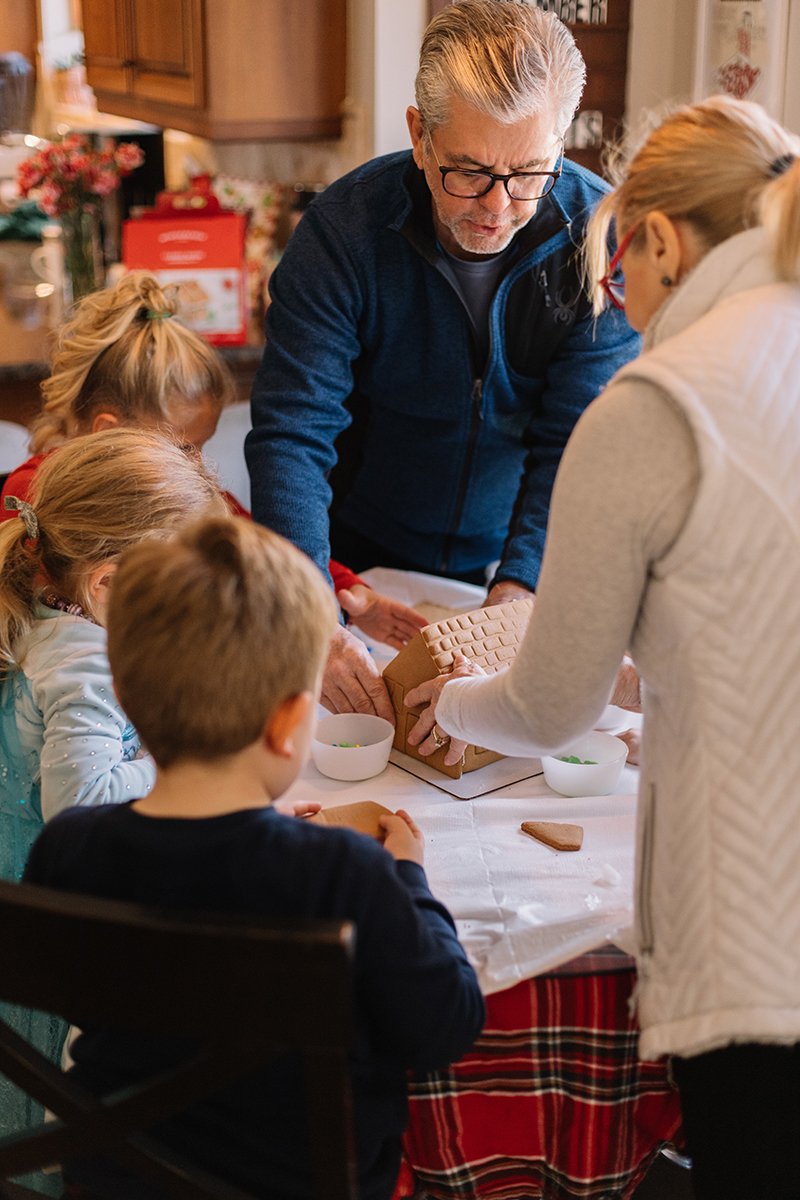 Family group pictures can be a challenge, especially when there are children involved. While it's possible to take stunning group photos, it's not something you should pressure yourself to do during every family gathering. Instead, consider the alternative: candid images. (You might also be interested in taking posed candid photos.)
Candid photography can be much less stressful than posed photography. Your subjects don't need to look directly into your lens. In fact, the point of this genre is for your models to be unaware of your presence. They should be lost in their own worlds, so much so that you'll be able to capture their genuine expressions and movements.
How can you master this? If you're a beginner, you can start with autofocus. Make sure nothing is blocking your lens so that it focuses on the right thing. If you're up for a challenge, go with manual focus. The more you use it, the easier it will be to take pictures that are always sharp and clear.
2. Use Christmas Lights in the Dark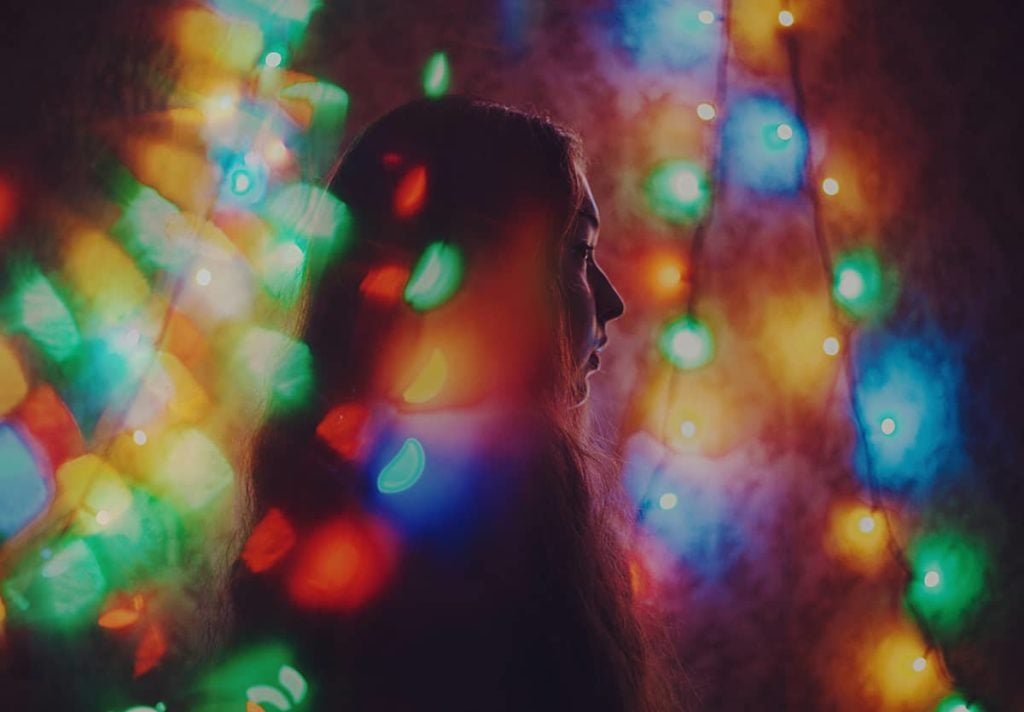 Christmas lights are the perfect kind of artificial lighting for creative Christmas photography. You can use them to take family photos, self-portraits, and close-up photos of your Christmas decorations. In the dark, they turn into a completely different tool. String lights in the dark are ideal for taking moody holiday photos that still have a festive twist.
Use the technical tips in idea #1 to take sharp pictures in the dark.
3. Document the Baking or Cooking Process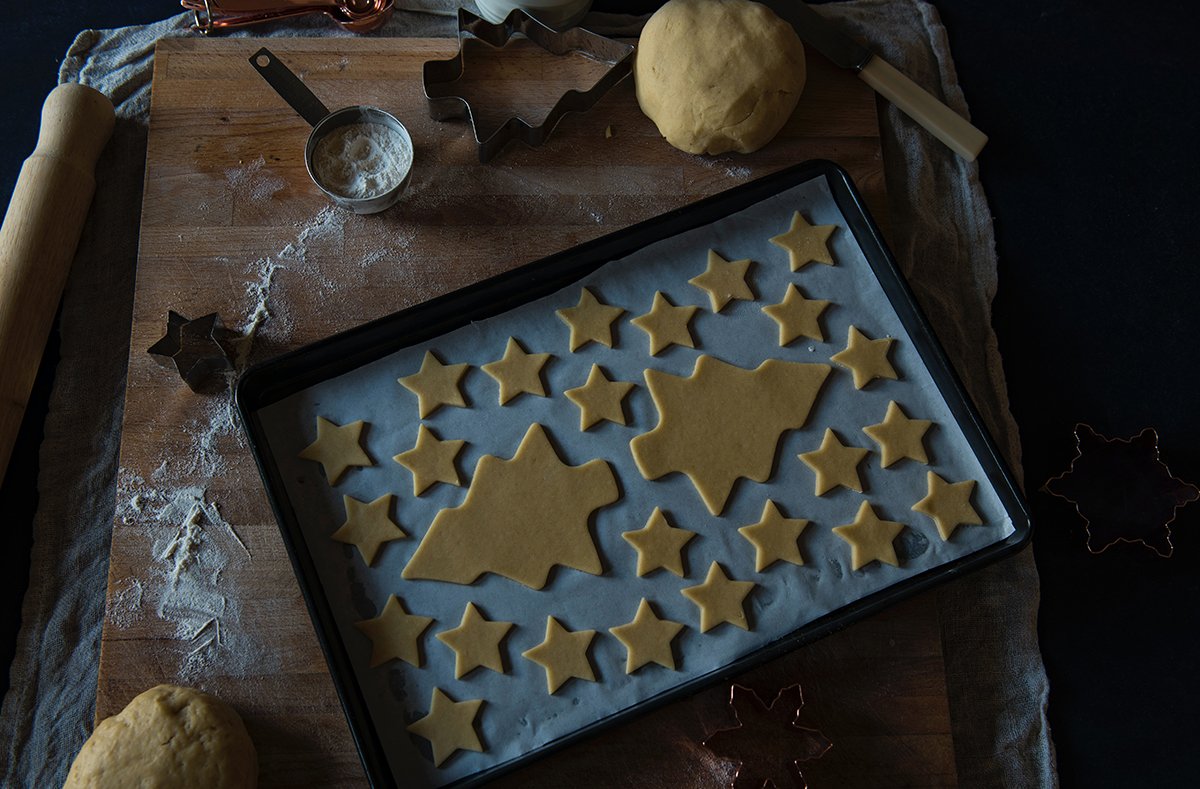 For many people, Christmas is all about spending quality time with friends and family. If you want to document this special time in your life, remember that you don't need to focus on people only. Oftentimes, it's the little things that make the biggest impact in a photography portfolio (or in a Christmas photography card!)
The baking/cooking process is a great place to start because it's inevitable in most family gatherings. Get creative. Take artistic photos of food and the process that makes it so beautiful. Experiment with different angles and layouts. Take pictures right above a table or from a very low angle. This exercise can help you improve your food photography skills, which is a nice bonus!
4. Photograph Christmas Tree Decorations in the Snow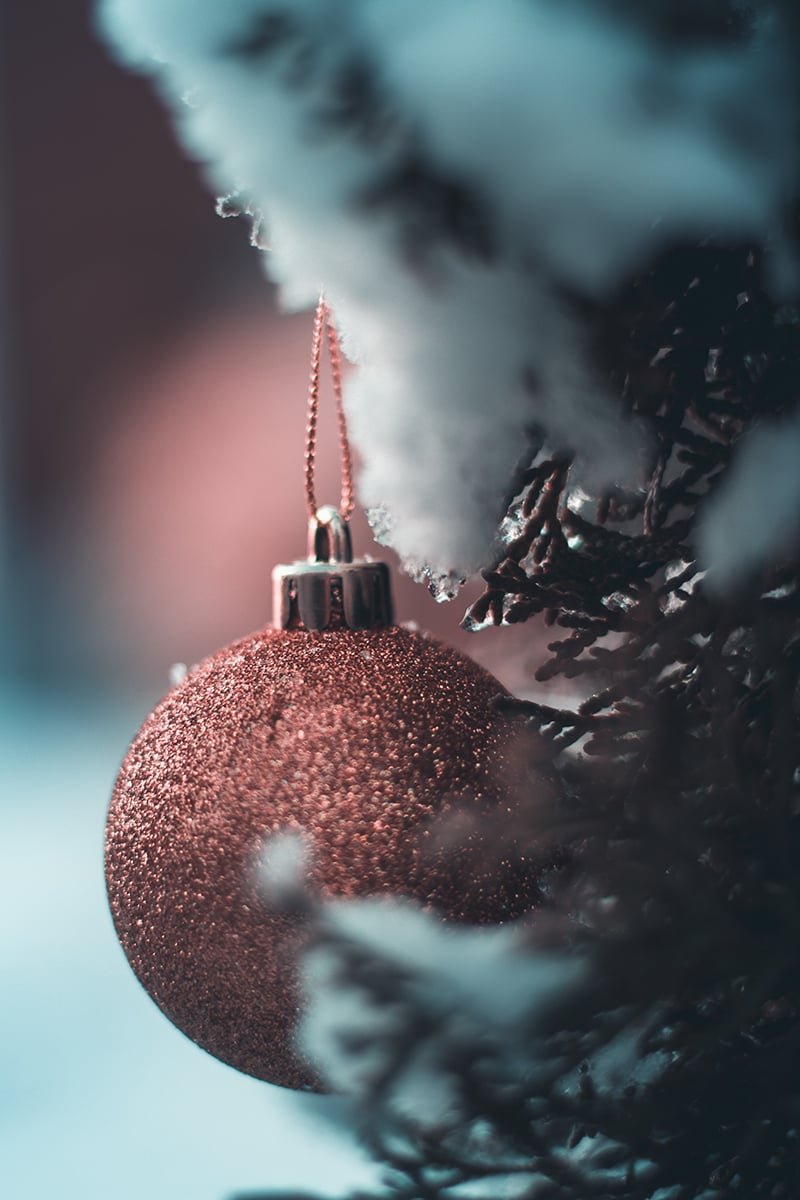 A lot of standard Christmas photos feature decorations indoors. This is a great idea, but it can be improved with the help of snow! If you live in an area where there's snow in December, you can take very festive photos of Christmas decorations outdoors in a natural setting.
All you need to do is decorate a beautiful tree in the snow. Garlands, wreaths, and a few little ornaments are enough for this idea. You can decorate a tree and take a family photo in front of it. (This would make for a great family Christmas card photo!) Alternatively, you can take close-up photos of the ornaments hanging on the tree. The snowy scene will add a pleasant atmosphere to your pictures and give them an authentic wintery feel.
5. Use Random Props to Take Cute Christmas Photos of Newborn Babies and Pets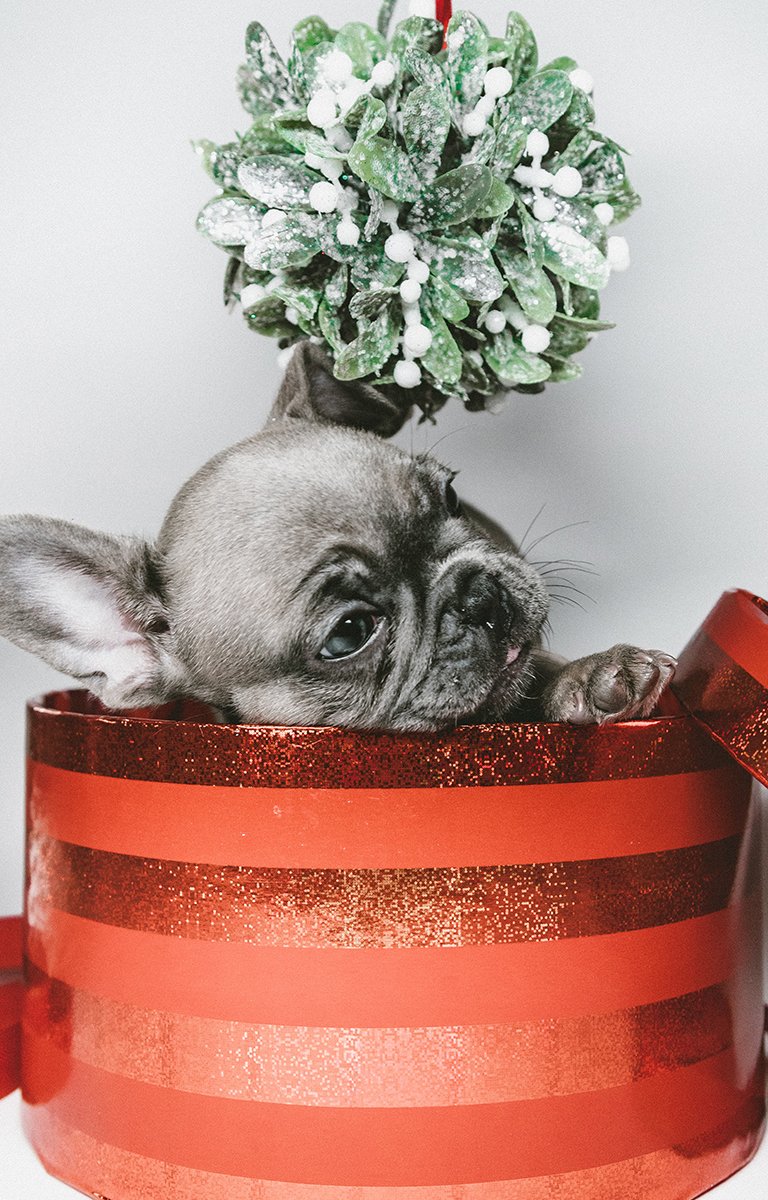 Christmastime comes with a lot of interesting and affordable little props. Some, like pretty gift boxes, seem to have only one use. However, if you look at it from a professional photographer's standpoint, you'll see that they can be very handy props for newborns and pet photoshoots.
For example, let's say you have a medium-sized gift box that looks incredible on camera. Place that in front of a white backdrop (this can be a white wall), and you get something that mildly resembles a studio! Place a baby or a puppy in that box (safely), and you have everything you need for an adorable Christmas photo. You can enhance this with fake snow, Christmas decorations, or mistletoe. As you can see, you don't need very much to have a successful Christmas shoot.
6. Use Lens Filters to Take Creative Christmas Bokeh Pictures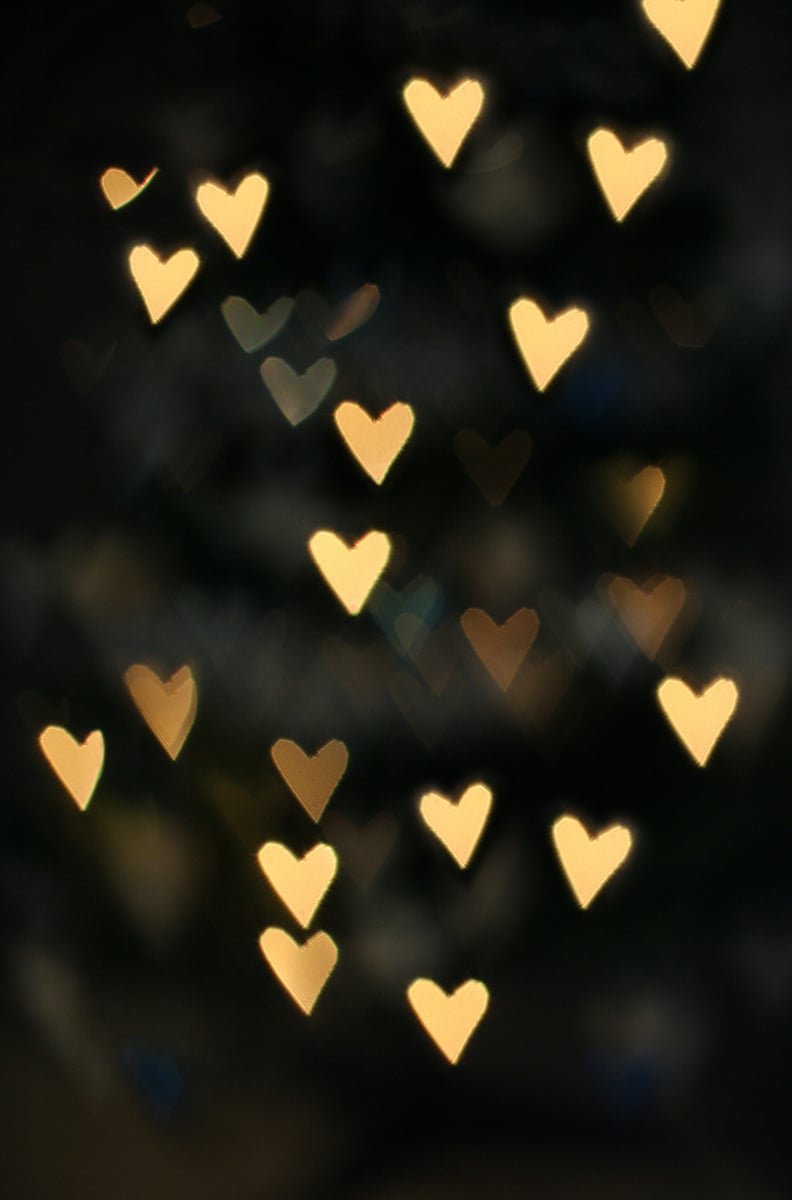 Lens filters are incredibly fun to work with, especially when you have lots of lights to work with. Some lens filters are used to darken landscapes on sunny days. Others, commonly referred to as bokeh filters, are used for more creative purposes, like turning bokeh into hearts or stars. You can order custom filters that will let you create bokeh shaped like ghosts, letters, or even animals. Lens filters like this tend to be pretty budget-friendly.
Since you probably have a lot of Christmas lights at home, it's safe to say that your bokeh filter won't go to waste in December. You can use it to make backgrounds look more interesting or to simply photograph bokeh on its own. (Christmas photo ideas that involve festive props are usually great for family Christmas cards, for the record.)
7. Use Miniature Props to Create Your Own Christmas Fantasy World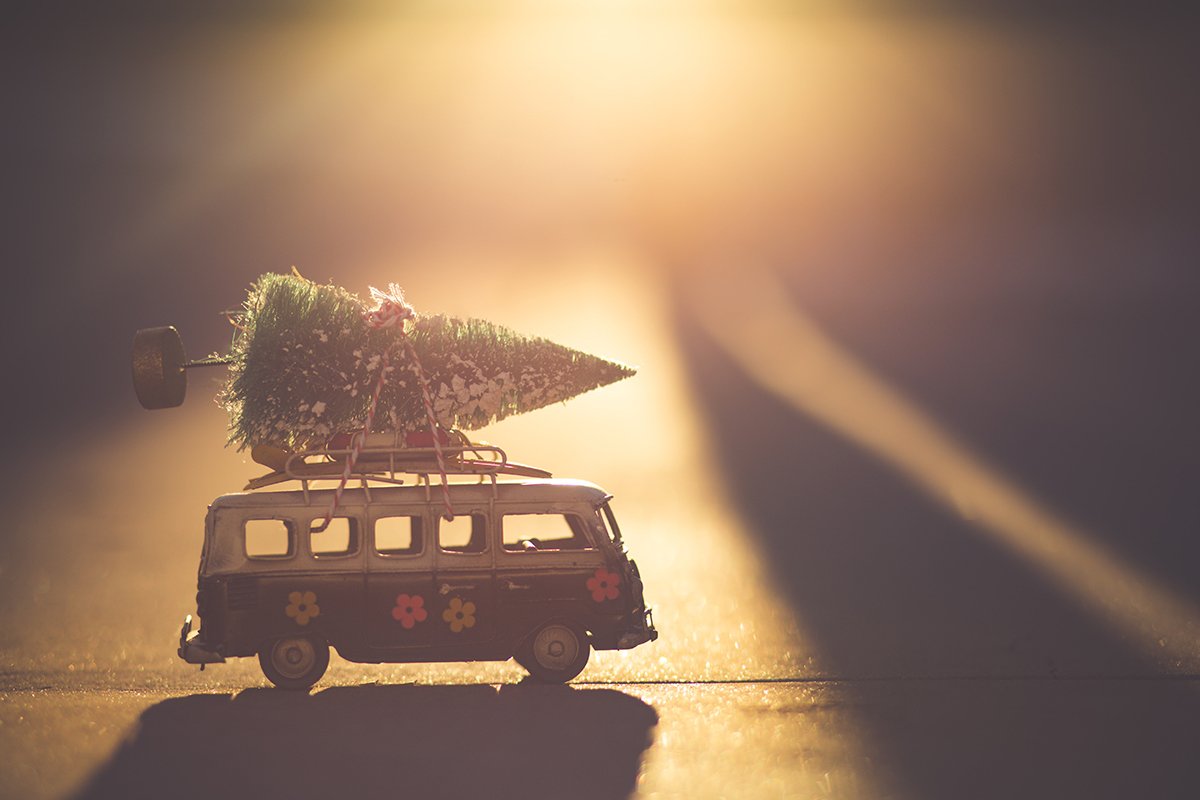 Christmastime usually comes with a lot of cute miniatures. You can use these figurines to practice taking images of all kinds. You can take macro photos of little objects (extra points if you can create bokeh in the background!) that represent what this time of year means to you. There's a lot you can do with still life, and it's a great way to improve your technical skills as a photographer.
If you want to get your kids involved in photography, this is a great place to start. Since small children love toys, you can use this to introduce them to photography in a fun way. Children often have really creative ideas, so be open to collaborating with them and taking memorable pictures together.
8. Re-Create Old Christmas Family Photos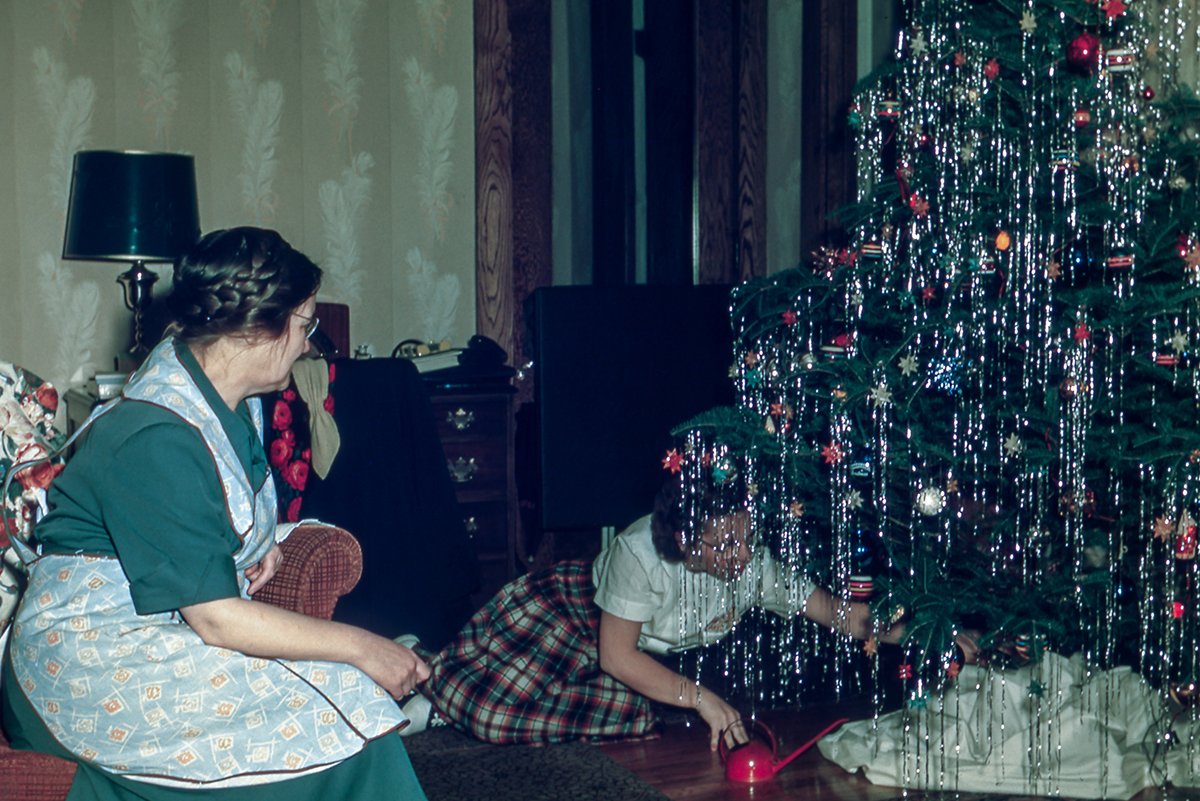 If you have a photo album of old family pictures taken during Christmastime, you can use them as inspiration for a new family photoshoot. You can add a modern twist to your photos or make them look as old as your references. The modern twist could be using different props or a completely different setup. You can also edit the photos differently. (Instead of using faded colors, you can increase the saturation in your images.)
If you don't have any old images taken during Christmas, you can start a new tradition in your home. Take a photo that you can re-create every year from now on. This is a long-term photo project that can make the holiday season even more pleasant than it already is!
Try Professional Christmas Lightroom Presets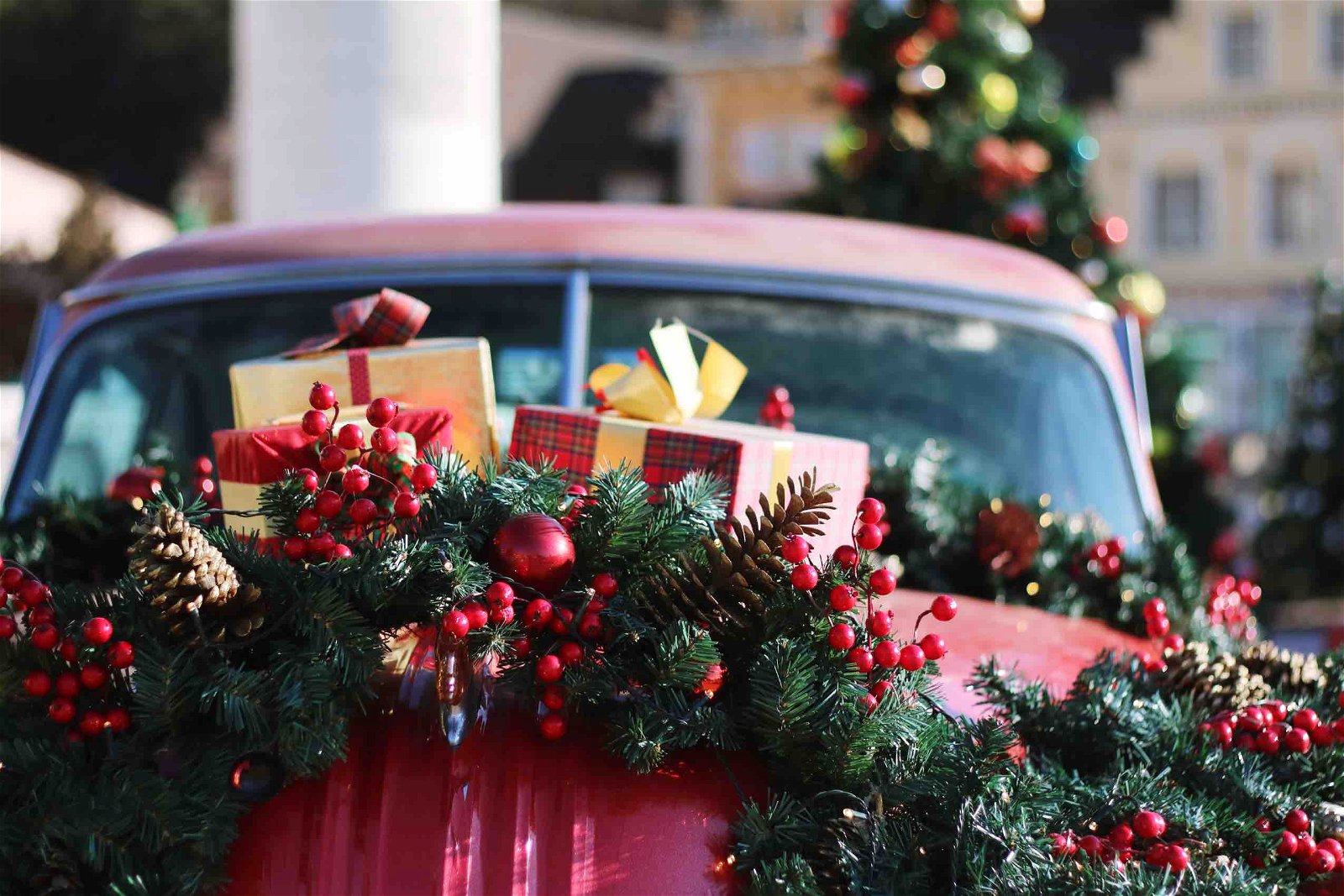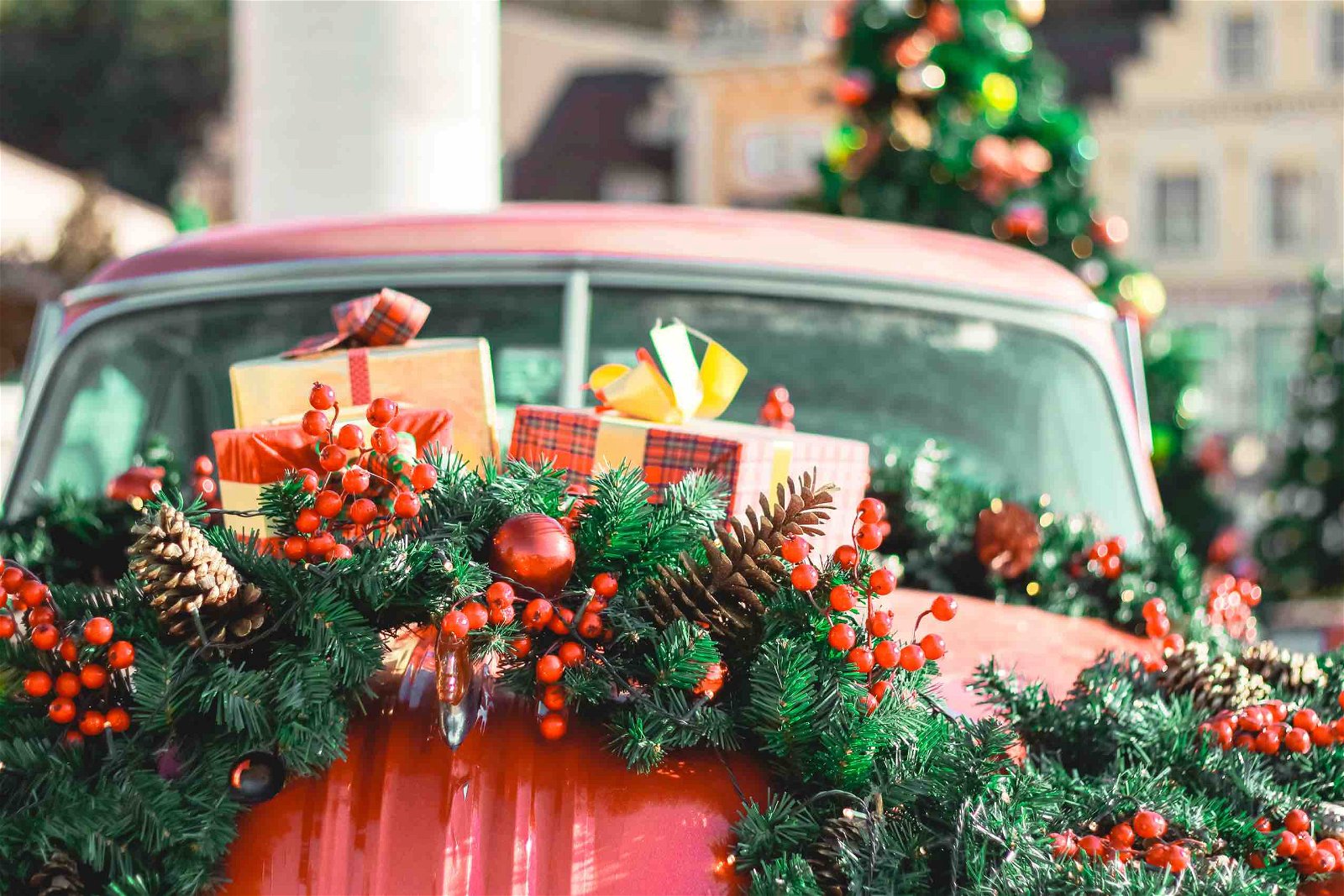 9. Incorporate Classic Christmas Colors Into Your Pictures
Standard Christmas colors are red, green, gold, and white. Red and green are particularly important because they work so well together. They're also not very difficult to find this time of year, especially indoors. A Christmas tree with red decorations. A green gift box with a red bow on top. Though simple, these colors can help you instantly create a Christmas feeling no matter where you go.
If you don't want to go over the top with these colors, you can use them in details. For example, if you want to take a festive self-portrait, you don't have to sit next to your Christmas tree in every shot. You can subtly incorporate a few key colors into your portrait using simple objects like decorations, tinsel, or Christmas lights.

What to Wear to Your Christmas Photoshoot?
To make your Christmas card photos extra festive, you need to wear the right clothes. It's okay if you're not into ugly Christmas sweaters. (In my opinion, they look pretty cool in photos, but to each their own!) You can look cosy and fashionable by making a few simple changes to your everyday style.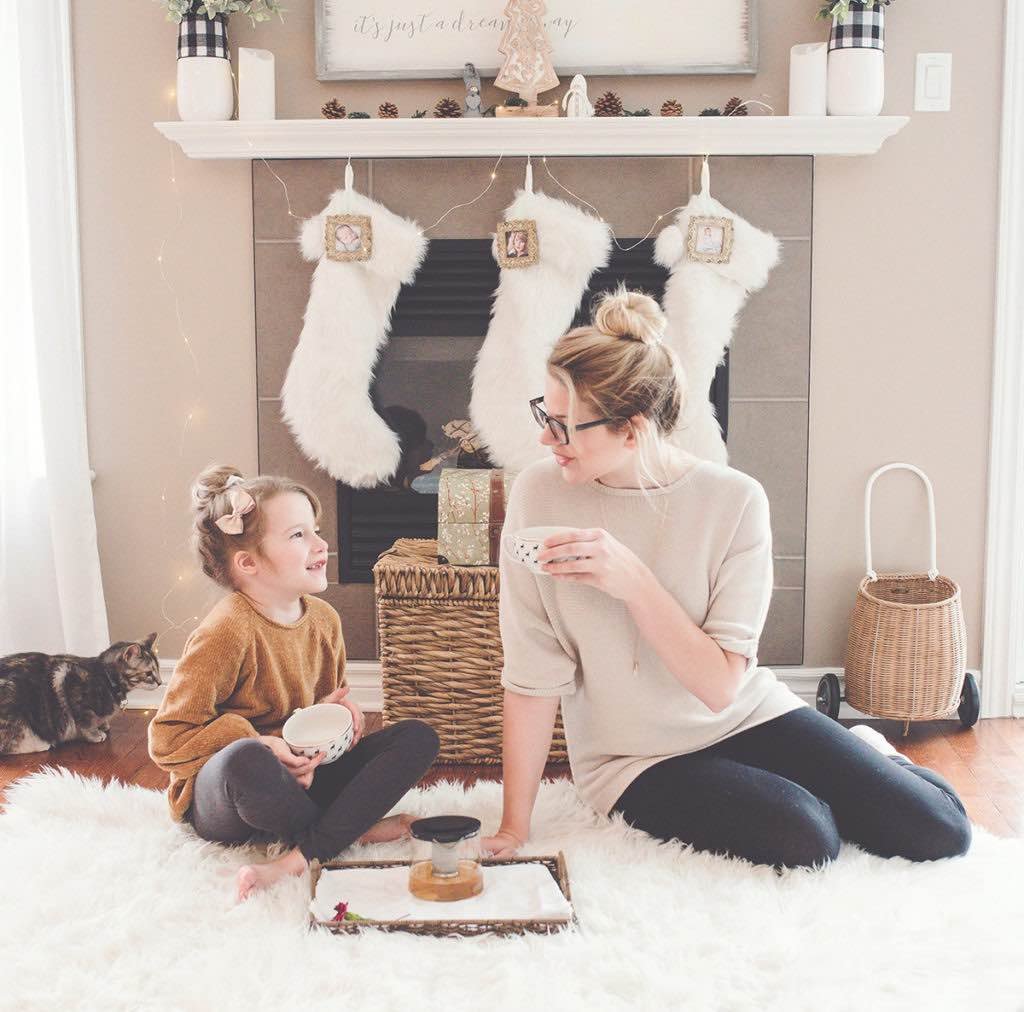 You can wear casual clothes. Sweaters and sweatpants are a great option for comfy indoor photoshoot. If you want a classier option, try to dress up with Christmas colors incorporated into your outfit. Here are a few great ideas:
A red sweater or turtleneck with jeans
A burgundy sweater with a gray blazer
A black dress with red shoes
A very simple outfit with a Santa hat! (If you're rushing and don't have any other ideas.)
Where to Take Christmas Photos?
Another important aspect of Christmas photography is the location. If you pick the right location for your photo shoot, you might find it easier to take great photos of anything, be it your family or still life.
10. Take Indoor Pictures In Your Living Room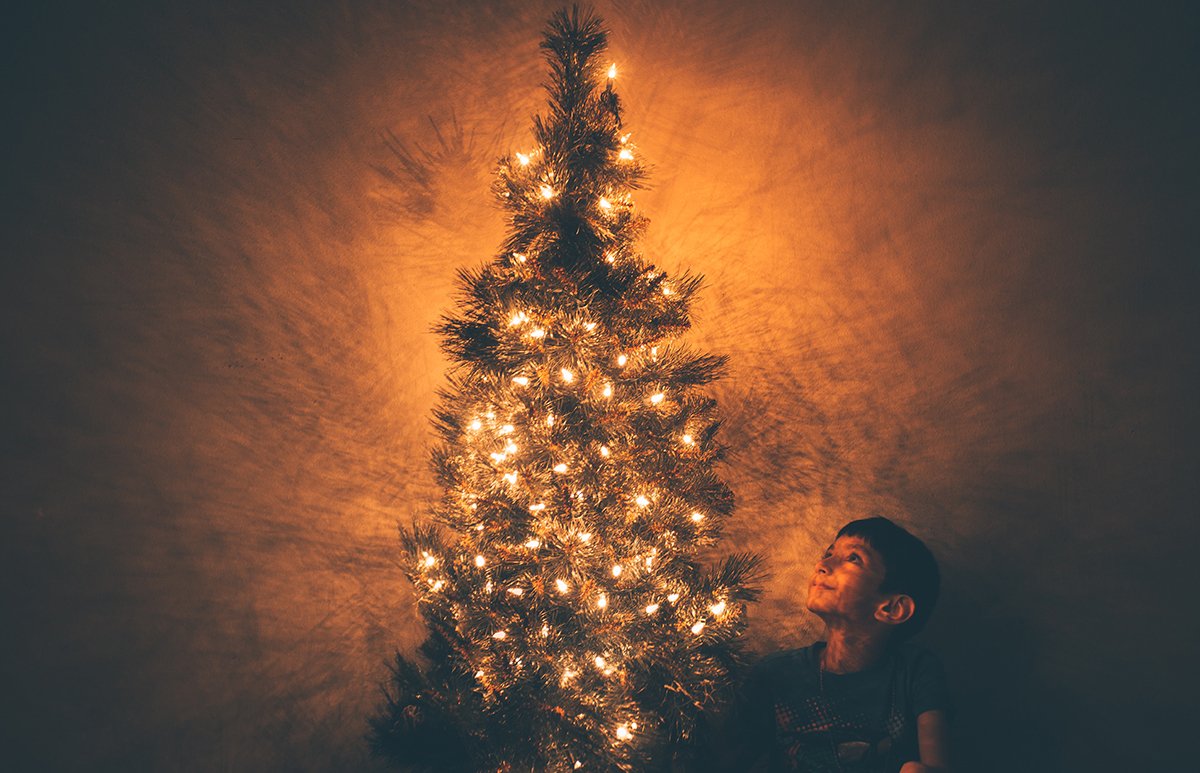 If it's too cold to go outside, you can still take a lot of beautiful pictures indoors. This includes group family photos, still life shots, and much more. For the best results, you might benefit from using a wide-angle lens with a full-frame camera. This will let you take wide and atmospheric photos, which is helpful in cramped locations. However, remember that this isn't a necessity and that you can take fantastic photos with the gear that you already have.
Most people put up their Christmas trees in their living rooms. As a result, this is one of the best places to take photos in any light conditions. If the light isn't flattering, you can use a reflector or an additional source of light. This can be a lamp or a torch.
11. In a Outdoor Location With Untouched Snow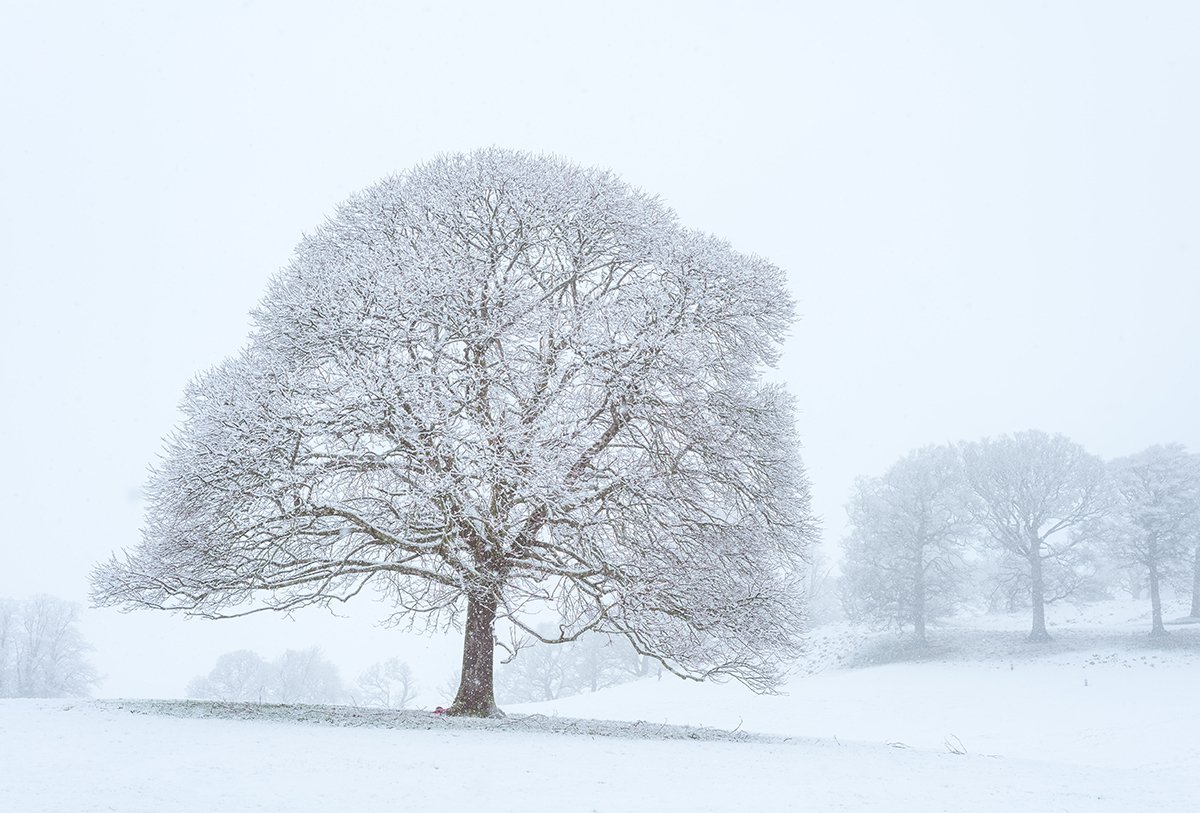 Don't take photos in busy places where the snow is dirty and wet. Try to find a simple location with untouched snow. You might need to travel outside of your town or city to find it, but it will be worth the effort. Untouched snow looks perfect in Christmas photographs and is the ideal outdoor setting for any kind of genre. If you want to make your annual holiday cards stand out, this is the place to go.
Summary
These Christmas photo ideas won't cost you a fortune or make you stand in the cold for hours. While they're simple, they can help you take photos that are cosy, memorable, and creative.
Try leaving your comfort zone for some of these ideas. If you don't specialize in portrait photography, why not start now? Take photos of your family members just for fun. If you've never tried still life photography, take out a few figurines and work on your close-up photography skills. (You can even use your smartphone for this.)
Let this holiday season be an opportunity for you to start over both creatively and personally.