Animoto: A Fast & Easy Slideshow Video Creator for Photographers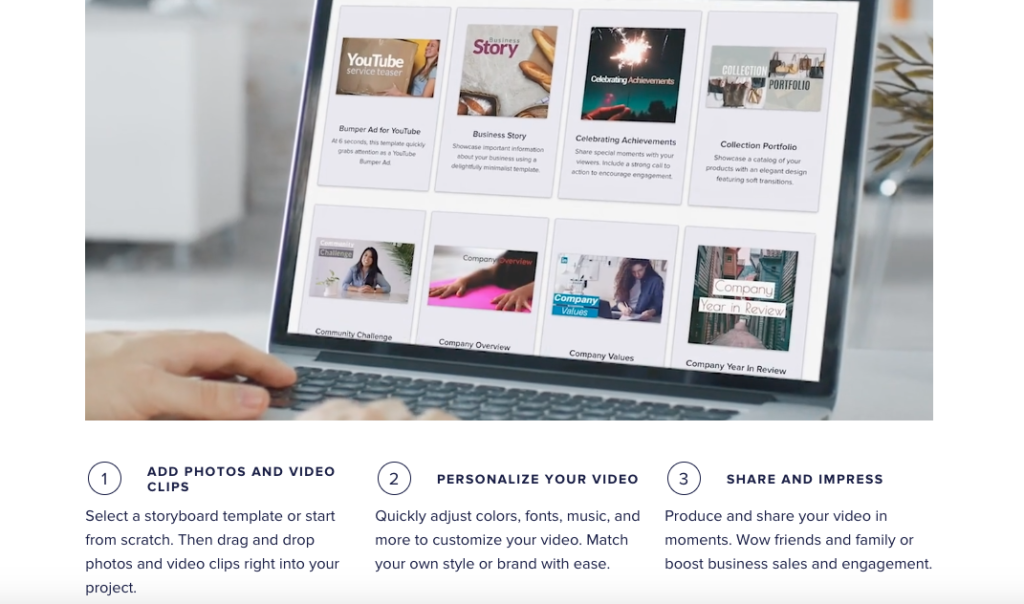 Animoto makes it easy for anyone to create professional videos. From photo slideshows that sell themselves to marketing videos that promote your business, Animoto's drag and drop software has all the tools you need to create powerful, professional videos from your photos. The recently redesigned video creator boasts dramatic feature upgrades to enhance creativity and elevate ease of use.
For marketers and small businesses with little to no technical know-how, Animoto provides a one-stop shop video creator that delivers standout, professional videos and slideshows in minutes.
"Animoto feels like I can now do everything I need to all in one place. It's like having a fully stocked tool kit! I can make slideshows for my customers in minutes, and customize it to make it unique to them. But the real power is in the marketing videos. The ability to make a squarevideo and then quickly make it vertical for stories is a game changer for me! " says Tammy Zurak, photographer at Z Photography

Animoto's features include:
Music Library

Select a song to add to your slideshow video from our library of thousands of commercially licensed tracks
Logo Watermark

Keep your brand on display by adding your logo as a corner watermark throughout your video.
Video styles, layouts, and text animations

Grab more attention with dynamic motion graphics and stunning new text animations that will make viewers stop and stare
Exciting multi-media layouts that make it easy to combine and animate photos, text, and video clips
Freely position your text anywhere in the frame to best compliment your visuals.
Maximized freedom and flexibility

Make each video unique with eye-catching video styles, text animations, fonts, and colors.
Apply stunning themes to your entire video in a single click. Watch your changes come to life in real time.
Edit with confidence with undo and redo tools.
Vertical video and one-click aspect ratio switching

Save time by resizing a single video to square, landscape, and vertical and reach people across your social networks
Stand out on Stories with ready-to-produce templates designed with best practices built in.
Animoto Photography Case Study
Photographer Teri Fode was already using Animoto to create slideshows of each photo session, when she decided to create a short, social-friendly video that would grab the attention of her senior portrait audience. Teri used behind-the-scenes video clips, photos, and text to showcase the experience of booking a senior portrait with her.
Next, she spent $50 on Facebook to target the moms of Sacramento high school students, along with another $50 to reach 16-to-18 year olds in the same area. The one video ad resulted in 3 new clients and $10,000 in sales—a 10X return on her $100 investment.
References: