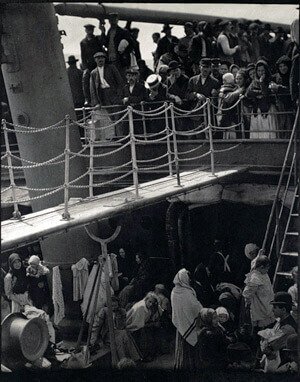 Alfred was the son of German-Jewish immigrants and married the famous artist Georgia O'Keeffe. His work as a photographer showcased the Early American immigrants. One of his most famous photographs is on a ship from New York to Bremen.
What makes this photo so famous is that it was taken in a very cluttered ship with poor conditions yet the composition is perfect and the journalist quality is spectacular.
One of the founding principles of the modernist movement is that the composition is more important than the subject. In this photograph and in any photograph that you create, composition should be your focus.
If you can make the elements of line, shape, and value all converge to make something beautiful all while taking a photograph of something that is inherently beautiful you will be a successful photographer.
This article is part of the famous photographers series.