The 10 Most Photographed Places in the World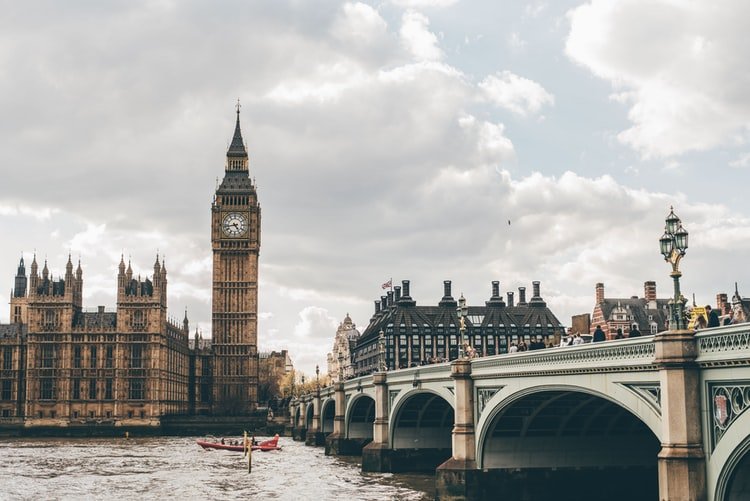 With the introduction of social media platforms such as Instagram and Facebook, travel photography has shot through the roof. Almost everyone on the planet owns a smartphone now and has become their own personal travel photographer. But have you ever stopped to think about the most photographed places in the world?
Different locations bring different emotions and senses to every viewer. Maybe you have visited the exact same place in your lifetime. Or maybe you have dreamed so long of visiting a place, you feel like you have already been from looking at other people's photographs of all the places on earth!
The fact is that technology has made it easier than ever to track where we are taking photos and the most photographed places. Some say a photo is worth 1000 words, in this article you may learn a photo is worth over a million snaps!
1. New York City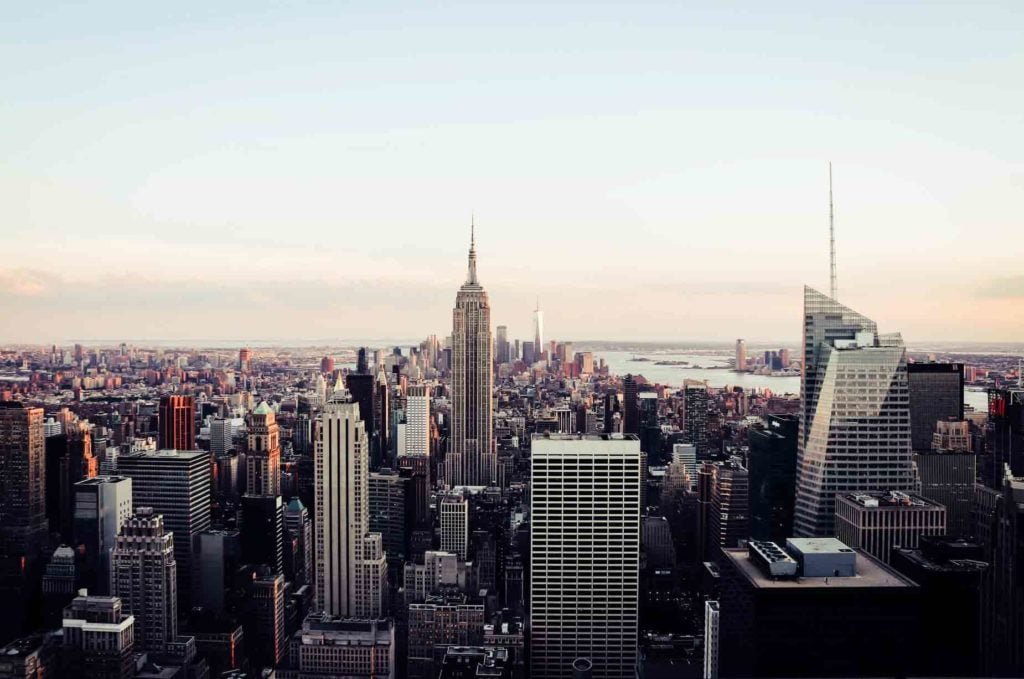 First on our list and it's no surprise that New York tops our list as one of the most photographed places in the world. This popular tourist destination attracts about 53 million tourists from around the world every year! As we have learned, the trip doesn't matter much if you don't have proof of what you did and where!
According to Wikipedia, visitors love taking photos at such famous New York landmarks as Central Park, the Empire State Building, and of course the Statue of Liberty. Surprisingly though, the most photographed landmark in New York City is the Guggenheim Museum! The building was designed by Frank Lloyd Wright and opened its doors in 1959.
The popular collection of modern and contemporary art makes for popular backdrops and photographs shared across Instagram and many more platforms. New York City will forever be the most iconic place to photograph in the world.
2. Paris, France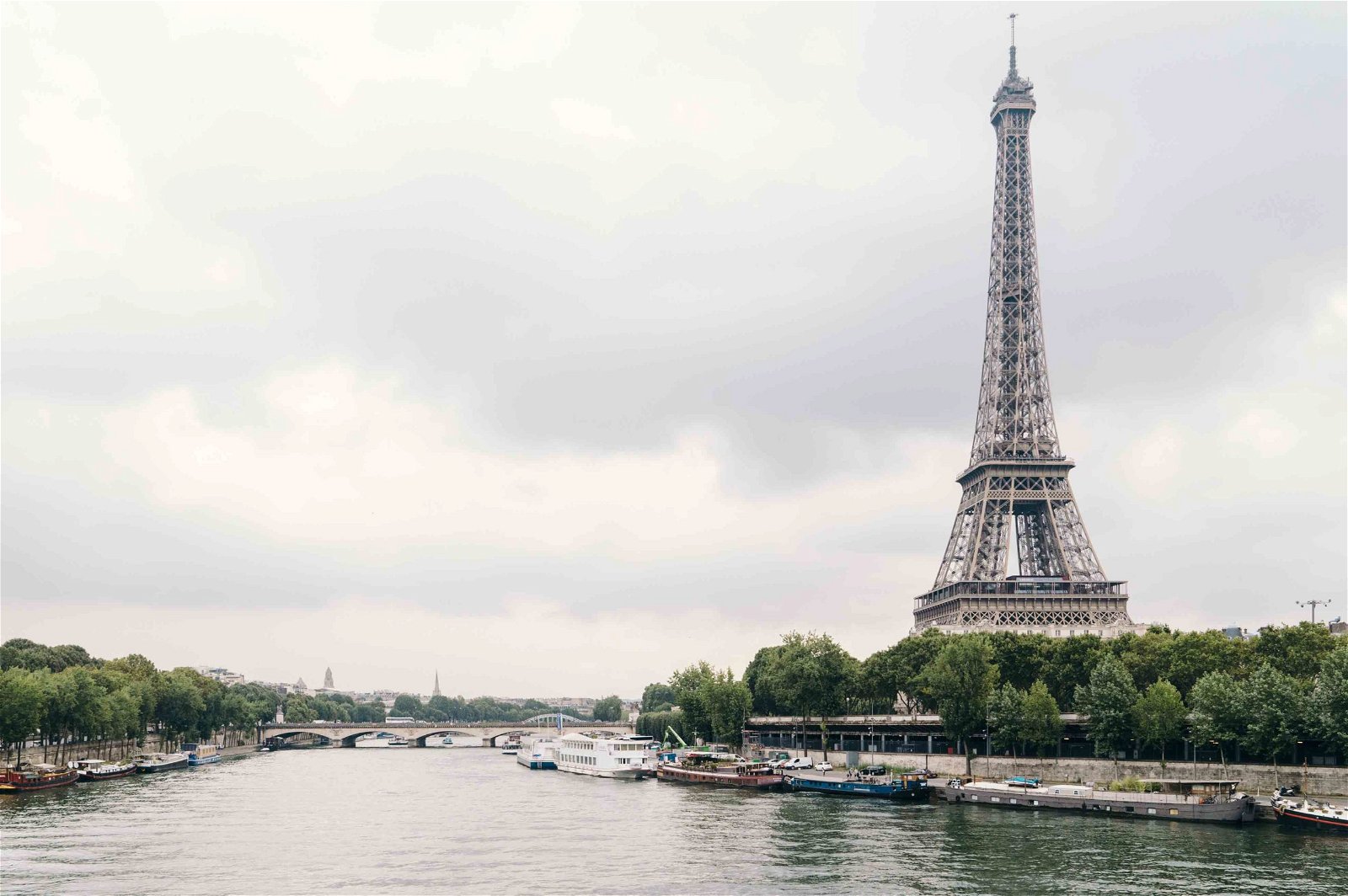 Next, I am sure you could have guessed this attraction! The Eiffel Tower in Paris, France tops our list of the most photographed places in the world. Paris is iconic for its cute cafes, landmark museums, and of course the quintessential Paris square full of gardens and popular picnic destinations. But the photo that all visitors get on their trip is of course the Eiffel Tower. The Eiffel Tower was built as the grand entrance for the World Trade Fair of 1889.
Paris, France had decided it would be demolished in 1909 after the famous fair ended. But the Eiffel Tower was saved by its height! Paris, France needed an antenna platform, and the iron beauty made for a great location. This famous photographed place is not only one of the most popular in the city but also the most-visited paid monument in the world and at the top of our list! Many people claim that the best view is from the Trocadero platform. So make your way there on your next travel adventure.
3. London, UK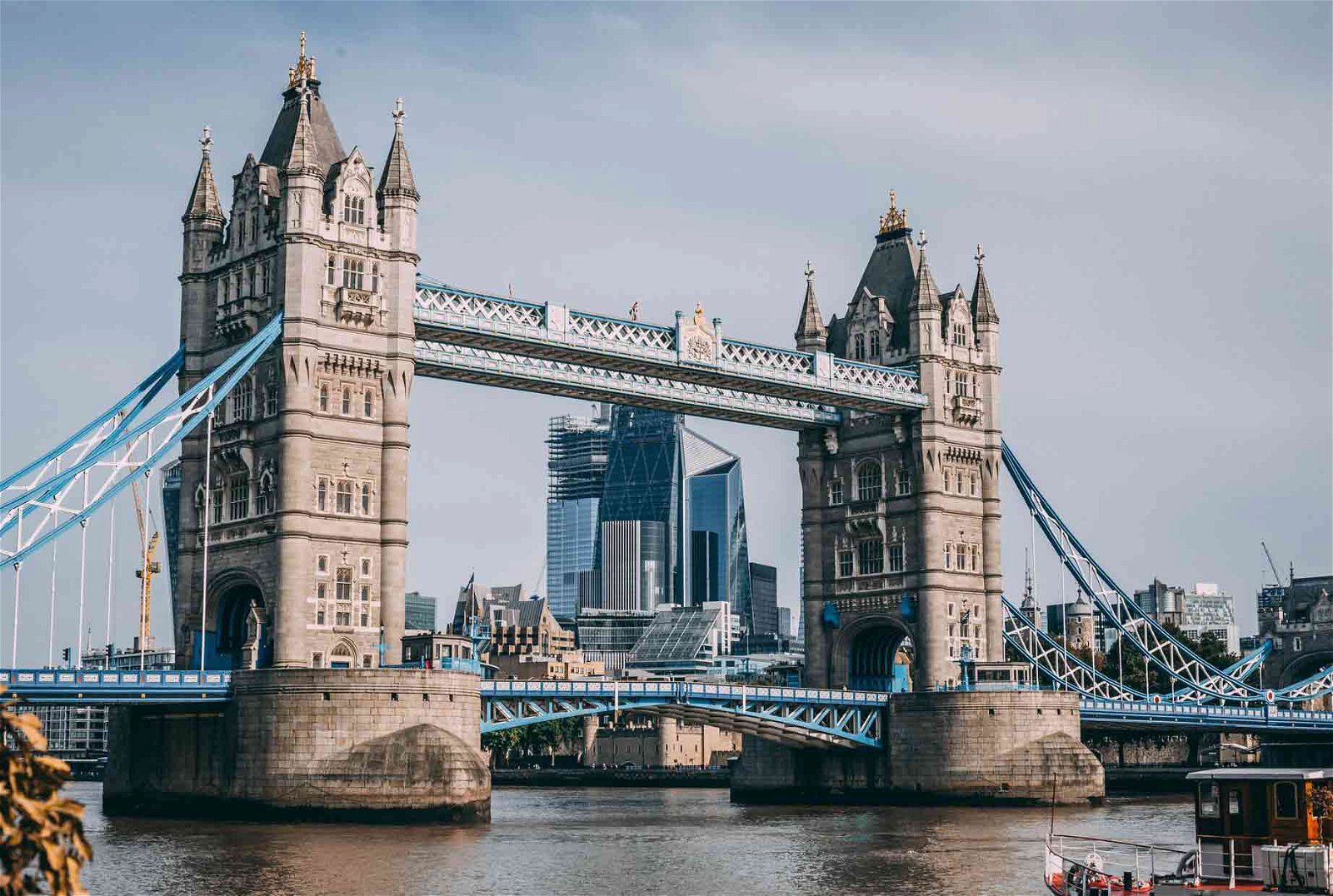 Third, London, UK is a popular tourism destination for its beautiful and photogenic landmarks including Big Ben and Tower Bridge. One of London's most recognizable landmarks, the Tower Bridge makes for a beautiful location to photograph the River Thames thanks to its observation deck, which you can travel to the top of to take the perfect city photo.
Instagram has proven that Big Ben is one of the most photographed places in the world as well. Big Ben is actually only a nickname coined for the massive bell housed inside the tower. On your next visit to London, travel to Parliament Square to get the best photo and view of this iconic landmark.
4. Buenos Aires, Caminito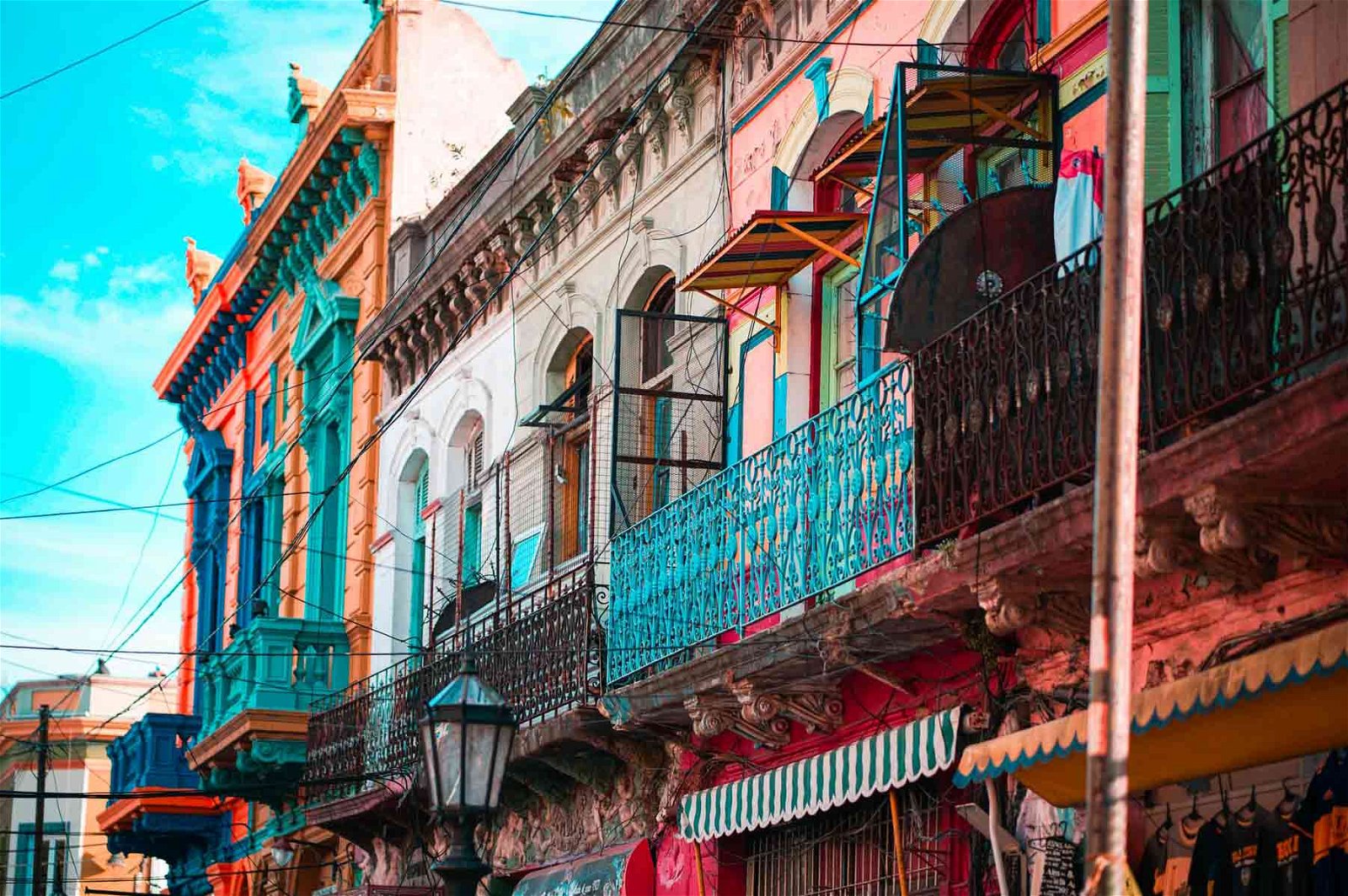 Forth, Buenos Aires has become one of the most photographed places in the world for its colorful European-style architecture. One of the many popular places to get the best shot is Caminito. This word means little walkway and was built in the 1950s by artist Benito Quinquela Martin.
The street is now a vibrant museum where tourism has exploded around taking the perfect picture. Along the way, you will spot a number of street performers dancing the tango for your photos. Although this alley is only 100 meters long it is the most photographed landmark in South America.
5. Barcelona, Spain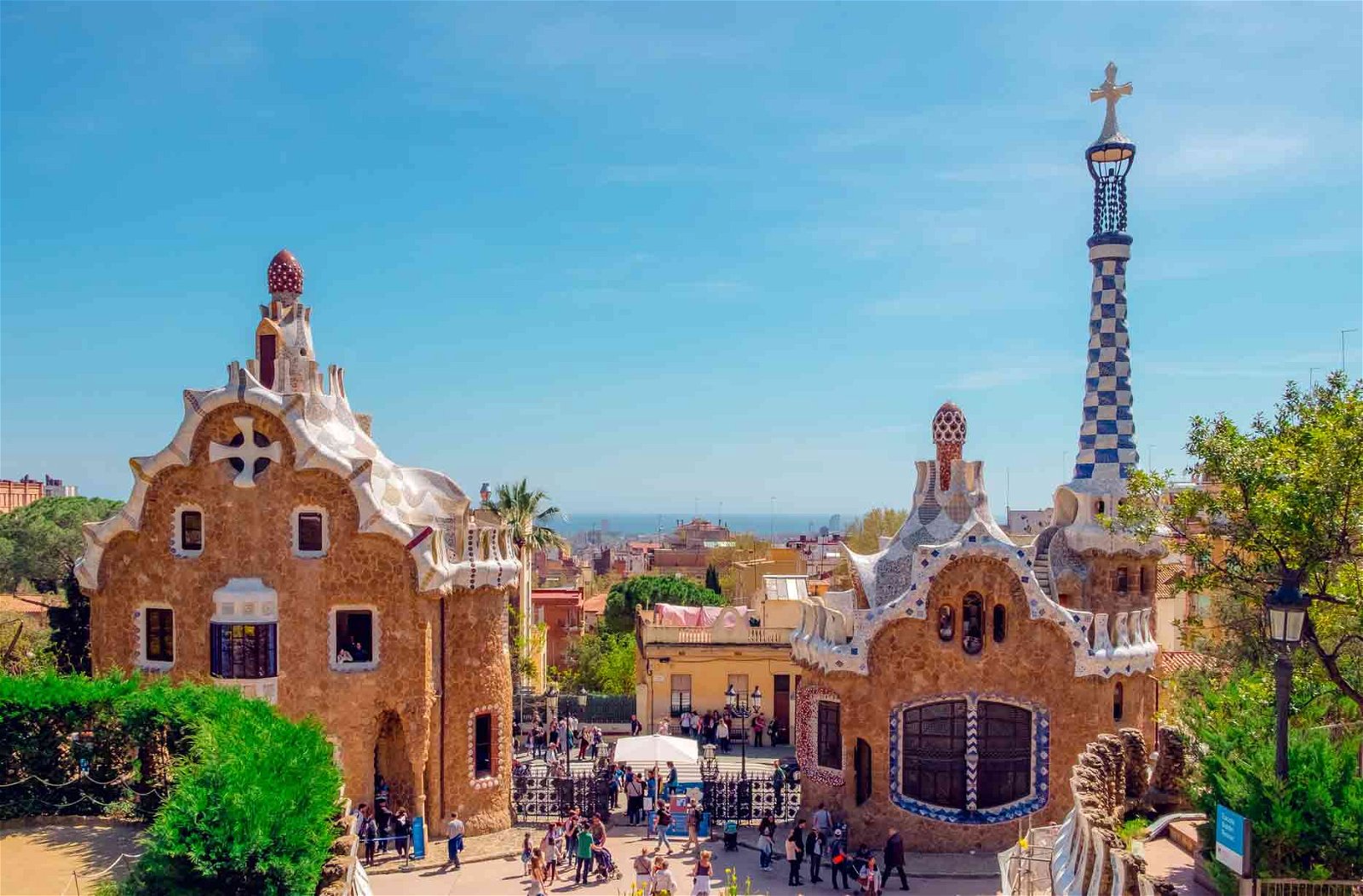 Barcelona is famous for its Sagrada Familia church, tapas, beaches, and much more. But the most photos found on Instagram share a great view of Park Güell. Built and designed by Antoni Gaudí, the park has become a hot spot to take a picture in Spain.
Gaudí is famous for his intricate designs, use of color, and natural materials. All these materials combined create an outdoor museum related to nature with a big number of tourists flocking to visit every year. Lastly, the museum used to be free, but because of the large number of visitors, you now need to buy a ticket in advance for a small fee to view this incredible park.
6. Rome, Italy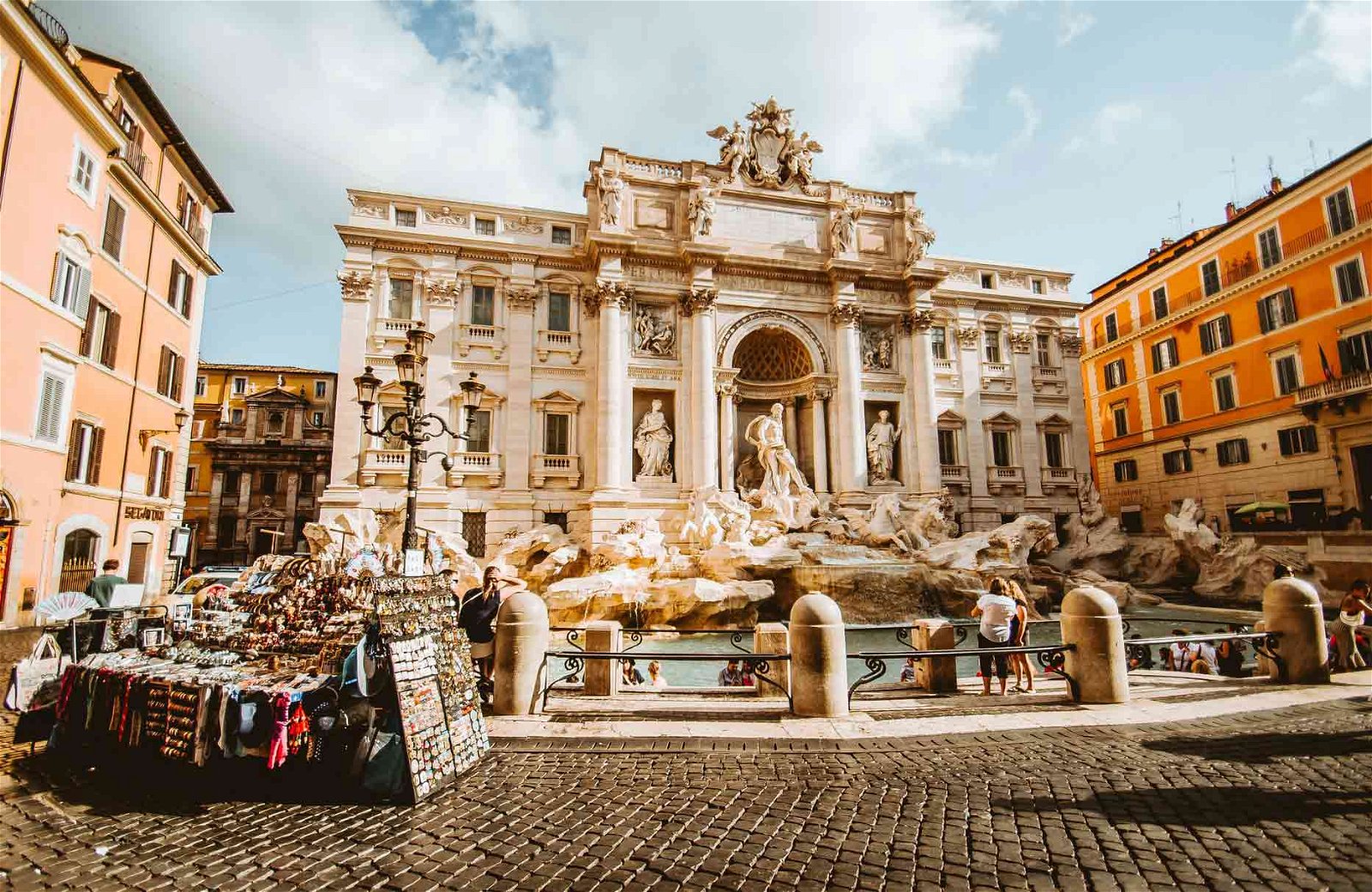 This is included in the most photographed places in the world with hundreds of locations devoted to Catholicism in the city of Rome. Tourists love to see all the history overlayed into crumbling buildings, pizzerias, and the Vatican.
But most photographers share a common location to take the perfect snap. Trinità Dei Monti, a Renaissance church built on the site of a former vineyard. But, in reality, it's hard to pick a park, square, or basilica in Rome that is not Instagram-worthy. Additionally, the city is one big film set waiting for you to share your next snap.
7. Venice, Italy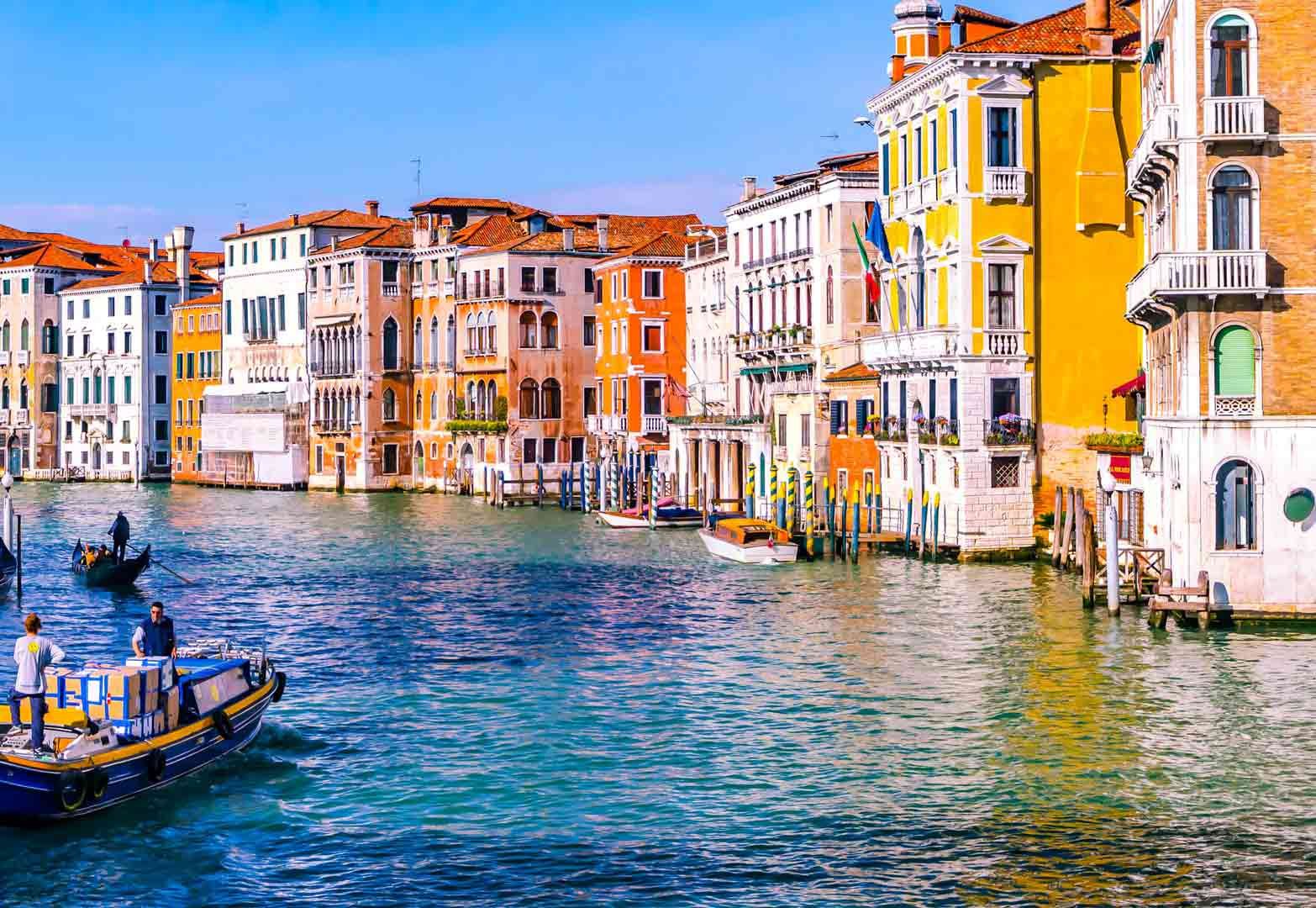 When you think of Venice does romance and pasta come to mind? Tourists love to capture this magnificent city on camera. Whether you share a photo of a gondola floating down its colorful canals. Or visit a Basilica full of history and stunning marble columns. Venice is a playground for visitors and photographers alike.
The fascination may be love-related as well, as this was one of the first places people began to attach love locks to the bridges. Additionally, the story goes, that you lock represents your love, and you should attach it to a bridge and throw the key in the water to keep your everlasting romance. We are not big on polluting the canals, but it's a cute idea to share.
8. Budapest, Hungary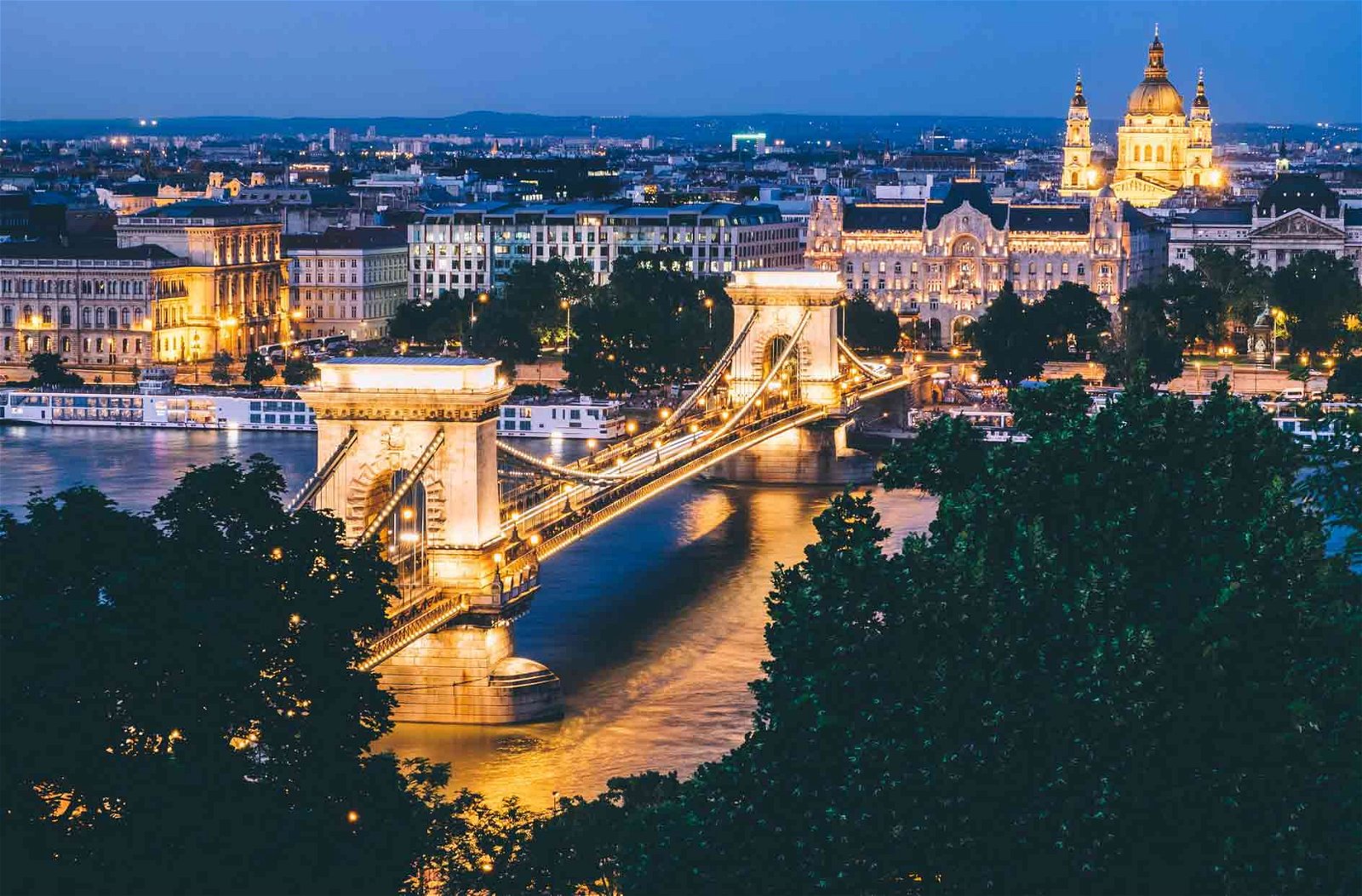 Next up, Budapest is known for its delicious food, amazing views, and epic history. There are two different photographic vibes split between sides-Buda and Pest! Both sides of the city have gorgeous views but one side is more about spas and the other full of more historic architecture.
Make sure to carry your camera everywhere to share your best snaps and see where the city will bring you. These are the big spots everyone likes to shoot: the Fisherman's Bastain, Buda Castle, Mattias Church, and Saint Stephen's Basilica.
9. Istanbul, Kiz Kulesi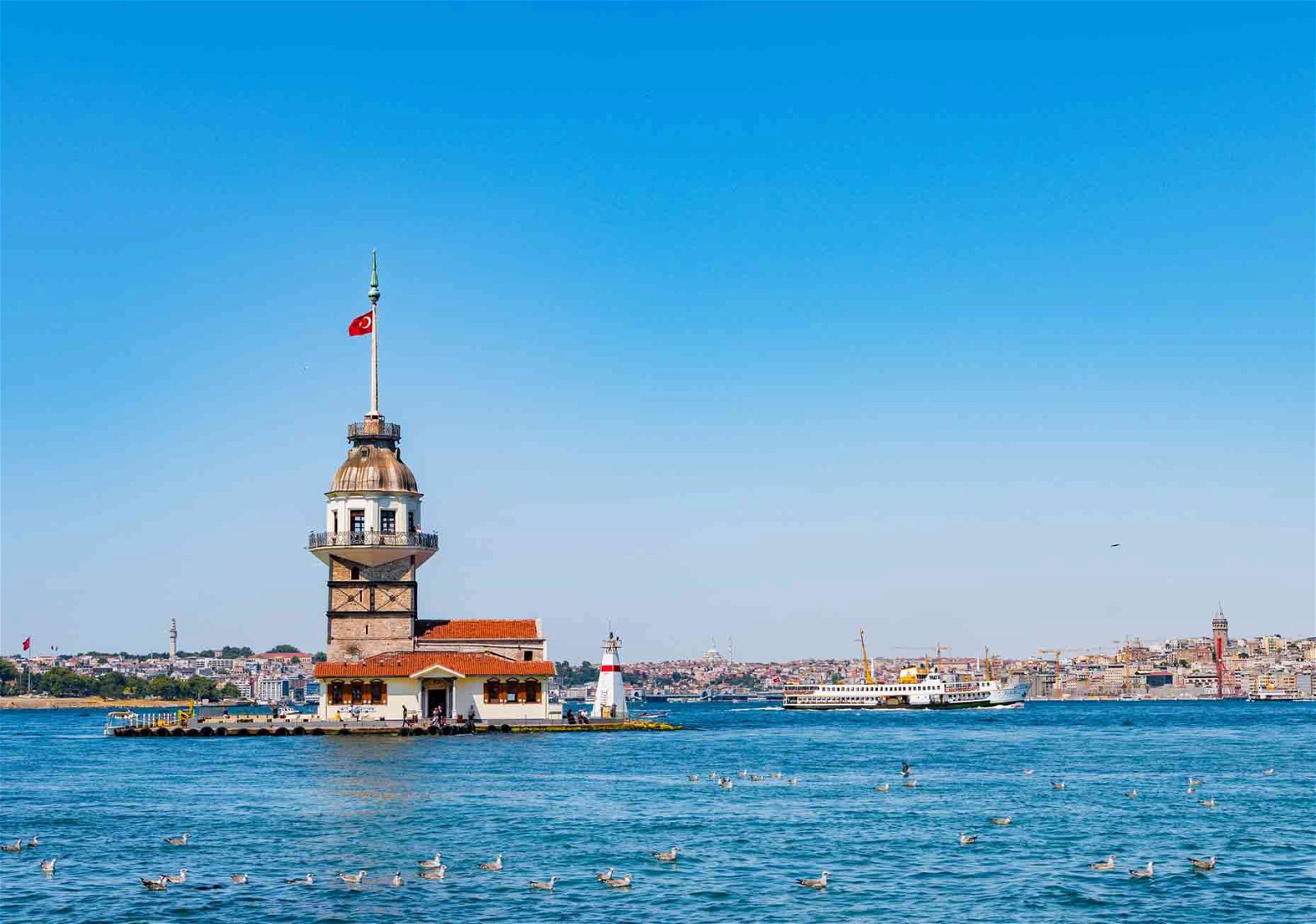 Before the Ottomans invaded, much of Istanbul was ruled by the Romans and known as Byzantium and Constantinople. This is why many photographers like to share the beauty of the city through photography. There is a big influence of Roman-style architecture reflecting its vast history.
But, the most popular location to photograph is a tiny island 200 meters from the coast. Also, called Maiden's Tower, Kiz Kulesi was constructed in the fifth century by Athenian general Alcibiades. Additionally, this ancient ruin makes for a beautiful site to be shared across your travel photography.
10. Florence, Italy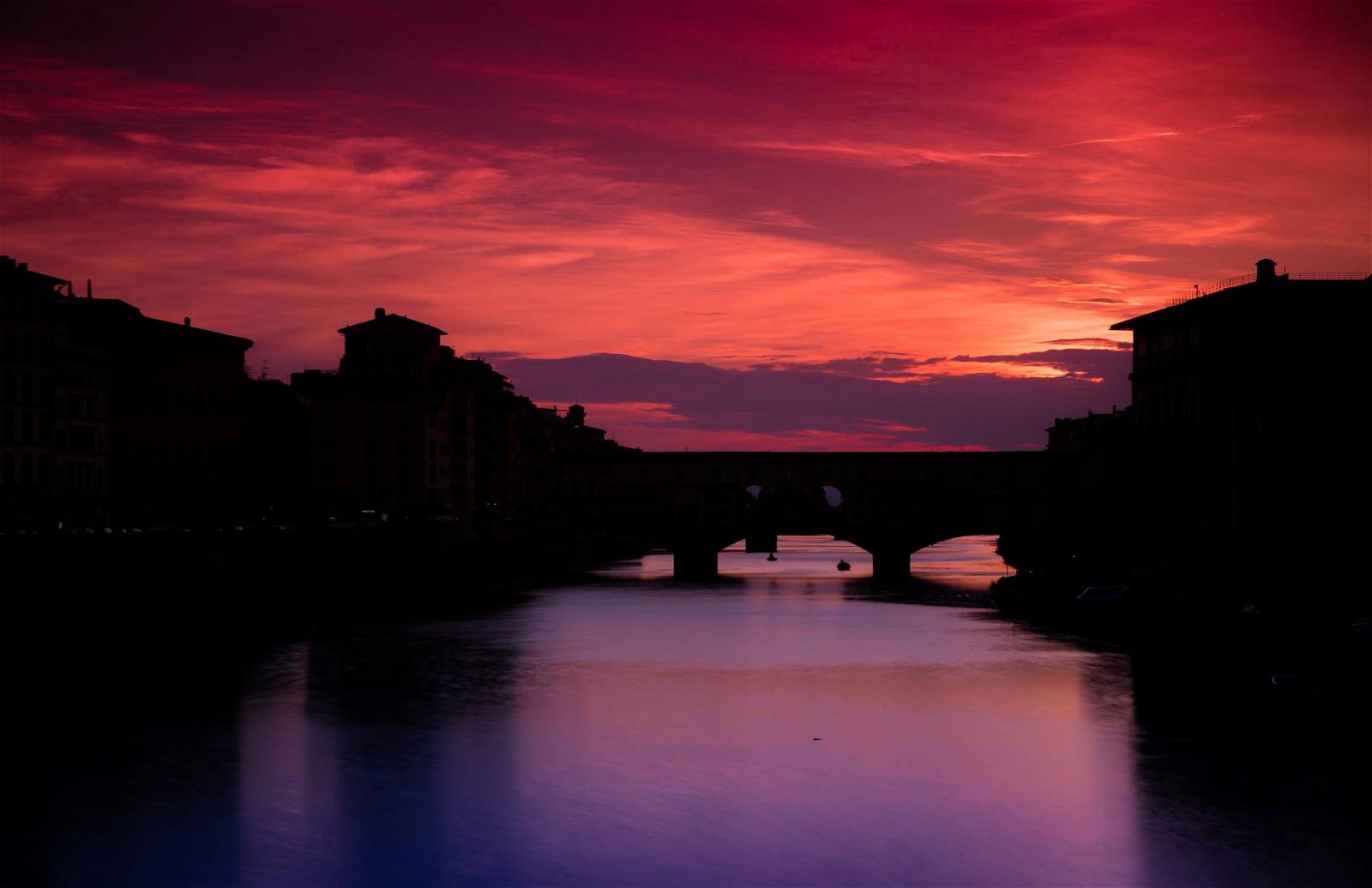 Last but not least, Florence, Italy, tops our most photographed places in the world. One of the most recognized and photographed landmarks is the Duomo. This beautiful reddish dome can be viewed from your hotel room if you are lucky. But you are sure to spot it all around the city, reminding you that you are in beautiful Florence.
Even more, try to climb to the top of the rolling hills to see this beauty from afar or take a cruise down the river to shoot this city from a different angle. Additionally, here are some of the most popular places to shoot in Florence: Piazzo Michelangelo, Palazzo Vecchio, and Ponte Santa Trinita. But our favorite is to roam along one of the many bridges at sunset and shoot along the river just in time to capture those gorgeous hues of orange and pink over the city.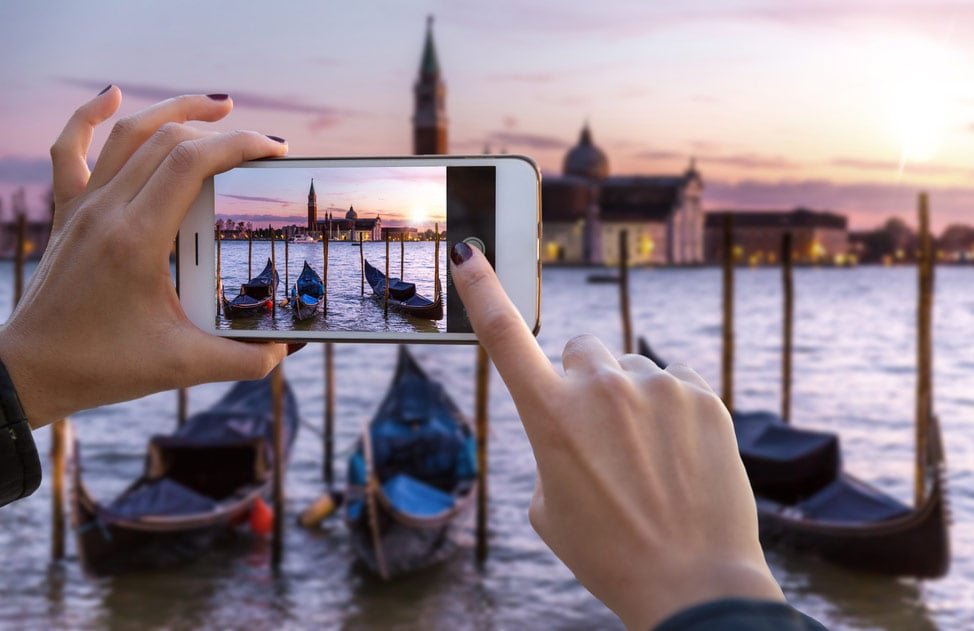 We hope you enjoyed this list of the most photographed places in the world. Do you recognize any tourist attractions you have visited? If so drop us a comment and share your favorite place to shoot or the place you are dreaming most of visiting! And if you want to become a full-time travel photographer, consider these steps or explore our list of best travel photography books to learn more.
---
What is the most photographed city in the world?
The answer depends on who you ask. But according to Instagram analytics, the top city for 2019 was London, knocking Paris into second and New York into third. We chose 2019 because obviously travel has been on hold for the better part of 2020. Nearly 120 million London hashtags were posted to Instagram, which were 88.8 million a year before. According to London and Partners, the city may need to accommodate more than 40 million visitors yearly by 2025!
What is the most photographed monument in the world?
According to Condé Nast Traveler, Big Ben was the most photographed monument in the world in 2019. Which makes sense considering it's located in the most photographed city in the world!